We may earn money on products from the companies mentioned in this post.
Reliable. All transactions happen right away. Online services are always available. -Joseph
Everything is just right. I've used it for a long time with no problems. -Daniel
Namecheap is one of the first companies that come to mind when someone asks for the best cheap web hosting services. But since Namecheap offers incredibly low rates, is the quality of its services up to the mark? That we'll find out in this detailed review.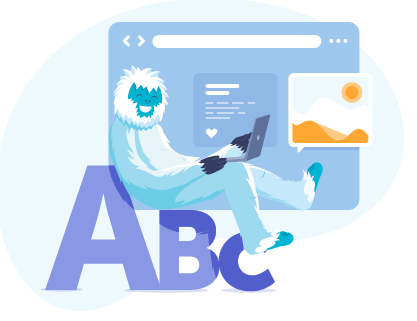 For instance, this review will give you an overview of Namecheap's web hosting services and walk you through its advantages and disadvantages. As a result, it'll be easier for you to decide if Namecheap is the best option for your needs. 
That said, let's dive in. 
Namecheap: Quick Overview 
Namecheap is a domain registrar and web hosting service that came out back in 2000. The company is headquartered in Los Angeles, California, United States. Namecheap is popular for providing professional domain names at cheap rates. As of today, it powers over 13 million domain names on the internet.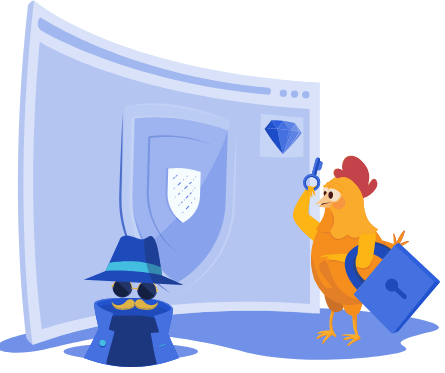 As mentioned, Namecheap also offers web hosting services backed by the same "budget-friendly" policy. 
However, I've personally experienced that though Namecheap offers a better value than most providers, its server performance and reliability are not the best. For instance, when there's a handsome amount of visitors on your website, the performance is affected – sometimes leading to a misbehaving web server. 
Therefore, I don't recommend Namecheap to businesses that require round-the-clock availability and have to welcome thousands of visitors to their website simultaneously. But it's still a perfect choice for small personal blogs and portfolio websites. 
Web Hosting Prices at Namecheap
Namecheap offers various hosting services including shared, WordPress, VPS, reseller, and dedicated hosting – pretty much everything! However, here are the details of its basic shared plans:
1. Stellar – Namecheap's Stellar plan is perfect for starter websites. It offers a free domain name with a 20 GB SSD storage and 
free CDN integration. Moreover, the plan lets you host over 3 websites.  It starts from $1.88/mo.
2. Stellar Plus – The Stellar Plus plan of Namecheap offers Automated data backups, unlimited SSD, and unlimited websites as the standout features. It costs $2.98/mo. 
3. Stellar Business – The unique features of Namecheap's Stellar Business plan include 50 GB of cloud-based storage – leading to a better data transfer performance. It starts from $4.98/mo. 
Note: The prices mentioned above come with the annual subscription.
Note 2: You're allowed to switch the data center location from the default (US) to UK or EU. Either way, changing the default server location leads to a price bump of approx. $1/mo. 
The Good 
The Reliable and Trustworthy Brand: Namecheap has been in business for more than 20 years and is well-established in the web hosting industry. Namecheap must be doing something right if it has more than three million hosting customers under its umbrella. They've ironed out many issues and now have a solid product.
Reliable Uptime: Dependable uptime is a vital need. If your website has a high uptime percentage, it will be down less often. You don't want any downtime, either. More customers will leave your site if it is down for longer periods of time.
That's why we love Namecheap's service lev
el agreement that says the site will be up 100% of the time. If you don't get a 100% uptime, you get your money back. Now that's how to treat customers. Namecheap can do this because their uptime has been good in the past. There have been some small drops in the past, but nothing major and nothing that kept it from getting close to 100 percent. At the moment, the average uptime is 99.97%, which is very close to being perfect.
Also, keep in mind that Namecheap will pay for any downtime that you have.
Namecheap makes it cheap and quick to transfer hosting providers if you're unhappy with your current one. They are so cheap that they don't even charge you. Yes, you read that right. Namecheap will move your site from another hosting service for free.
When you buy a plan, they also give you a
 domain name for free. Since domains are what they do best, this makes sense. But we love getting something for free, especially if it's something we can use.
Guaranteed money back: Not happy with the way Namecheap worked for you? No issue. Namecheap will give you your money back if you decide within 30 days of starting your service that you don't like how things are going.
That means that you have a whole month to try out your Namecheap plan. If you're not happy at the end of that run, you can switch to a different plan or get your money back.
Great Basic Plan: If you've looked for web hosting before, you probably know that most basic plans only give you the bare necessities. They are a good place to start for people who are new to websites, but they may not be enough if you need more from your hosting than just a place to put your website.
But that's not the case with Namecheap. Don't be fooled by the name.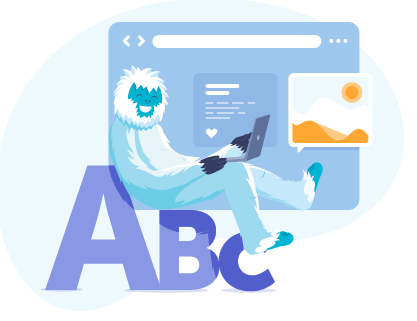 Even though their cheapest plan costs just a little more than a dollar, they offer a lot more than most of their competitors.
Unmetered bandwidth is included in Namecheap's cheapest package. This is a rare thing that you will appreciate as your site grows. Also, for the first year, you get an SSL certificate for free. (Like most free SSL certificates, the first year is free and you have to pay for each year after that. Namecheap also sells domains.)
But we really like that you get free backups twice a week. Other providers only back up for free once a week, so being able to do it twice a week is a big plus. You need backups because you never know when something could go wrong during an update and cause your whole site to go down.
But that's not the end of it. Basic plan includes three websites. This is a huge step up from what most services offer with their cheapest plan, which is hosting for a single website. This perk is great if you want to run both a business site and a personal site.
In addition to all of this, you will also receive a staggering fifty email accounts to use. Most providers only give you one, and some don't give you any at all, so getting 50 is a huge bonus.
Also, you get 50 MySQL databases, which is a lot more than most other providers offer.
Rapid Loading Speed: No one wants to wait for a site to load. If it takes a web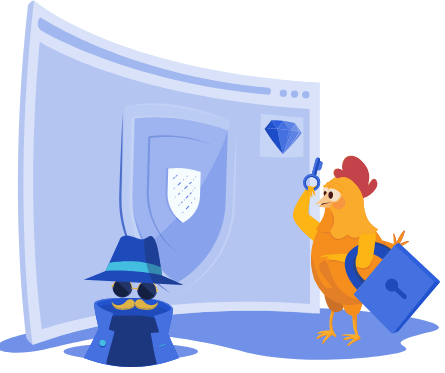 site more than three to four seconds to load, there is an almost one hundred percent chance that users will give up and move on to another website.
Google says that in this day and age, a website should load in less than three seconds. But you should try to do less.
Namecheap makes it possible to get Google's phone number. Their average page speed is 458 milliseconds, which is fast enough to pass the test. And it looks like this provider's speeds keep getting faster.
Namecheap's Knowledgebase might be a valuable resource if you have difficulties that are similar to those of others who have used Namecheap in the past.

Everything from SSL certificates to email service is a topic.
They also have videos that show you how to do things and answer all kinds of questions.
Things may get more difficult for you, though, if you are unable to locate the information that you are seeking in either the Knowledgebase or the how-to videos.
Namecheap has live chats that respond quickly at first, but the support isn't as good o
nce people start asking questions. We don't like how long it takes for people to get answers to their questions in the chat.
You can also send in a ticket if you have questions or problems, but that won't get you a quick answer. And Namecheap doesn't have phone support, so don't even look for a number to call.
Is Namecheap the Right Option for You?
I've tested Namecheap myself on a few websites as well as churned out extensive research. What I've learned so far is that Namecheap's web hosting is not as performance-packed
and reliable as that of other providers like Bluehost. We think that you should only go for Namecheap if you're willing to start a small blog or host a personal portfolio website that you're not expecting to get loads of traffic on.