We may earn money on products from the companies mentioned in this post.
Nowadays, it is crucial to produce high-quality material focused on a specific goal. This might be ranking a blog post on search engines like Google, enticing email signups, obtaining social media likes, or converting new customers through web pages. Until recently, you had to create every word yourself or pay a freelancer to create web page content or manage blogs for you. If done correctly, this made it a time-consuming and possibly money-losing experience for you or an outsourcing option.
Thankfully, a new spate of SAAS (software as a service) copywriting tools uses GPT-3 technology or their proprietary generation algorithms to produce near-human text quality and ad copy.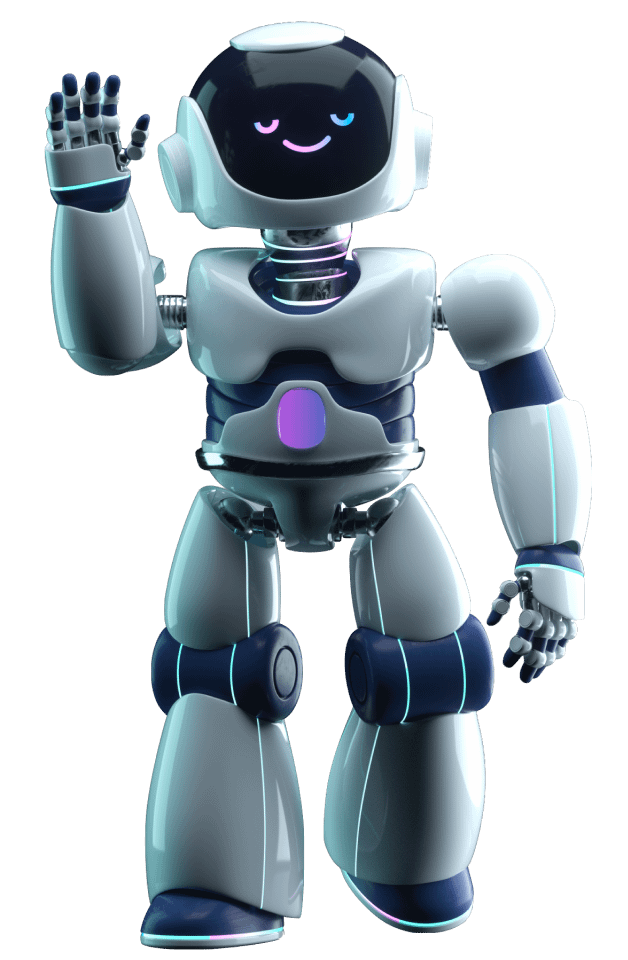 Conversion.ai was one of the foremost AI copywriting tool options that launched, and it has since been transformed into Jarvis.ai, an improved AI copywriting program under a different name. Unfortunately, Marvel threatened Jarvis with legal action and forced them to change their name to Jasper in late January 2022.
This article will go through all aspects of Jasper AI and answer any questions you may have before deciding to join.
Jasper AI Review Summary
The GPT-3 is a versatile and creative program that allows you to create content in various formats and at a large scale. It's a powerful, new, and inventive GPT-3 software for generating SEO-focused blog articles, listicles, school papers, YouTube video scripts, and novels.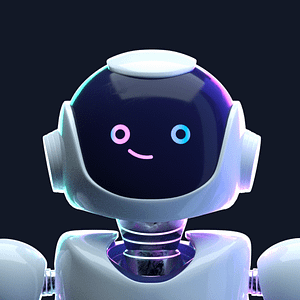 While it is not the cheapest AI writer on the market, its competitive features (including free revisions), clean user interface, and high-quality output potential keep it a good value for customers who need to do a lot of writing and copywriting without hiring pricey external assistance.
There's a learning curve in obtaining the most incredible responses from Jasper AI, and you can't always believe facts produced with Jasper software, so fact-checking and editing are still required. We've employed Jasper AI to generate content and have over 500K words created throughout our almost year of regular use.
What is Jasper AI? (formerly Conversion AI or Jarvis AI)
The team at Jasper.ai, led by CEO Dave Rogenmoser and backed by the Proof crew, launched Jasper AI in January 2021. It's a copywriting tool that automatically employs artificial intelligence and machine learning to produce compelling, enticing content for your blog posts, landing pages, social media posts, advertising emails, etc. You'll be able to write 5x more material in less time.
The best copywriting tool is Jasper.ai, with over 1000 5-star reviews on several of the most reputable review platforms. This is because it was developed by experienced marketers and copywriters, resulting in the most outstanding quality AI material available.
The Team Behind Jasper AI
There are some team members behind Jasper ai. Such as Dave Rogenmoser (CEO), John Phillip Morgan (CTO), Chris Hull (COO), Austin Distel (CMO), Megan Johnson (Client Success), and James Morgan are members of the Jasper.ai team.
Dave Rogenmoser – CEO
John Phillip Morgan – CTO
Austin Distel – CMO
Chris Hull – COO
James Morgan – The Script Master
Megan Johnson – Client Success
This team produces new Jasper AI features at a rate never experienced before. They're also a team member that developed Proof, a firm that has helped 25,000+ businesses generate leads and sales for their clients. If you're wondering why these people look so familiar… it's because they do.
How Does Jasper AI Work?
The ability to create AI material using Jasper is fantastic, but the average person may not understand how it works. When you get an ideal output creation with little effort, it's terrific to see Jasper produce AI-generated content for the first time, and it indeed appears too good to be true.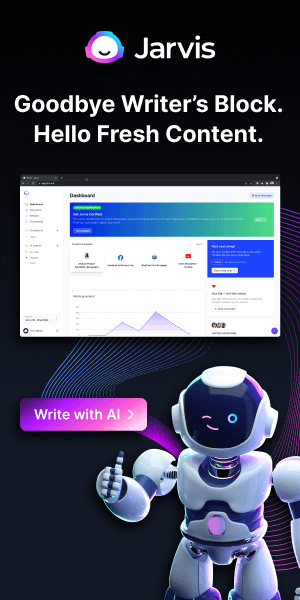 The key ingredient that makes Jasper AI function is GPT-3, the third generation of Generative Pre-Trained Transformer in linguistics. The GPT-3 is a neural network machine learning algorithm that has been trained using internet data.
GPT-3, created by OpenAI, requires input text to produce massive amounts of relevant and sophisticated machine-generated text. The GPT -3's deep neural learning network is a model with approximately 175 billion machine learning parameters, making it a seriously effective type of artificial intelligence. The latest creation of Google's DeepMind team, GPT-3, is a 100+ GB TensorFlow model with over 10 billion parameters. The world's largest neural network, GPT-3, is presently operating. As a result, GPT-3 outperforms any previous AI text-generating model and inspires confidence to be classed as human written.
Who Should Use Jasper AI?
Jasper AI is for marketers, bloggers, social media managers, email marketers, eCommerce store owners, consultants, agency owners, and many more who want to create high-quality content without spending hours writing it themselves.
Bloggers
If you're a blogger like a company wanting to add a blog to your website to increase organic traffic or me, Jasper AI is an excellent tool to have in your arsenal. Boss Mode allows you to create SEO-optimized blog entries that will rank on Google and attract hundreds of additional visitors each month by utilizing this plugin.
Marketers
If you work in marketing, you'll appreciate that Jasper has several copywriting templates dedicated to creating advertisements, engaging your audience on social media, and writing marketing emails.
Agencies


Why not employ your Jasper AI assistant to assist you in writing appealing copy for sales funnels, landing pages, or social media posts if you are a firm that creates content for others? It's like having an additional professional copywriter on staff for a fraction of the cost.
Entrepreneurs
If you're an entrepreneur, Jasper.ai can assist you in growing your business. With over 50 Copywriting Templates to pick from, you'll be able to discover many templates that may help you create engaging AI copy to attract a larger audience.
Jasper AI Pricing and Packages
They have two umbrella packages with the same features but varying price points based on monthly words. The packages are:
What Is the Starter Plan?
The Starter Plan costs $29 per month and offers 600 characters of output, 20,000 words each month, 50+ copywriting templates, unlimited user logins, and five project folders. It also has a 7-day money-back guarantee. Because the limit is so low at just 20K words each month, this is a reduced plan designed for writing short copy for use on social media sites like Facebook Ads or brief email bursts.
You can create a few blog posts with the 20K limit. But remember, this limit is based on how many different blog posts you can create, not on how long each post is.
What is Boss Mode?
This tool's most significant new feature is the inclusion of AI "lookback" up to 3000 characters, allowing writers to focus on more essential things instead of manually rewriting material.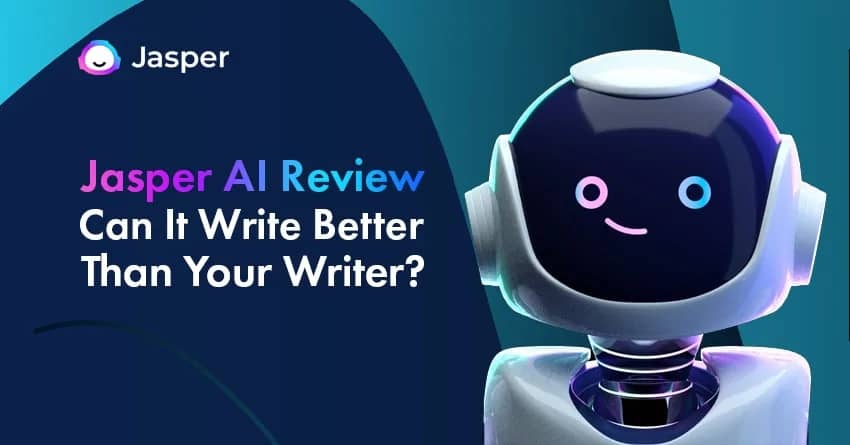 The plan starts at $59 for teams, agencies, and professional writers who want to save time and scale their content production. It offers the writer the most sophisticated capabilities in Jasper AI, a limit of up to 3000 characters of output per composition (we'll get into that later), and AI "lookback" up to 3000 characters.
In the past, a Boss Mode strategy provided a ceiling of 50,000 words/month, up to 3,000 characters/output, Jasper commands, configurable recipes, SEO mode, 50+ copywriting templates, and more. If you reach the initial 50K limit, you may add on extra word packs of 30K words for $30 each. Previously, a Boss Mode plan allowed limitless content production with only one user seat per month at $50 per person per month; however, additional seats can now be purchased for other members of your company or organization for $50 each month.
Does Jasper AI Offer a Free Trial?
Kind of, let me explain. There is no public Jasper AI free trial because you will be given a chance to test the tool on your projects without providing credit card information and being charged. On the other hand, the firm is reasonable, and they understand that some prospective Jasper users would find the tool unsuitable after a short period of usage. As a result, within seven days of utilizing the service and producing 20,000 words or less through it, customers may get their money back.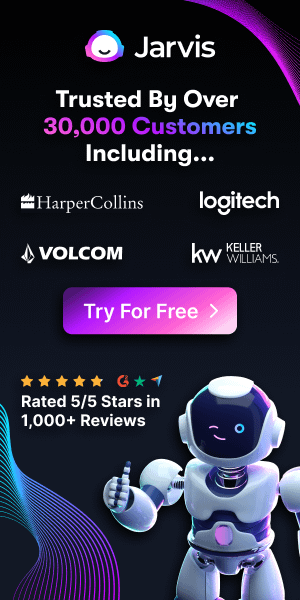 This will give you plenty of time and usage to thoroughly test out the AI copywriting tool so that you can see if it is the right fit for your content production needs. It may not be a completely free trial, but it does provide you with an opportunity to try it without risking any money.
They are giving away a 10K word free trial account to our visitors who came across this Jasper AI review and wanted to try out the service before signing up themselves. While 10,000 words won't get you very far when it comes to producing a blog post, at least it will allow you to get a better feel for the service, its UI, and potential capabilities. Click this link (Jasper AI Free Trial) to start your free trial.
Jasper AI Features
Base Generation Limit of 50K Words
Unlike the Starter plan, the Boss Mode plan allows Jasper to write up to 50K words and press the "compose" button as many times as desired. If you reach the 50K word limit, you may always purchase add-on word packs for $30 per 30K words. This is significant since I've discovered that you won't be satisfied with the content produced by Jasper all of the time, so being able to rerun it multiple times is vital to get optimum content results.
Unlimited Project Folders & Workspace Documents
Your projects will be managed in separate folders and documents for each client or website, so you won't have to stress going over any account constraints with Boss Mode.
50+ Short-Form Copywriting Templates
Both plans include 50 short-form copywriting templates from Jasper AI that may be used to write various everyday copywriting tasks. These include AI templates for writing content for the following categories: Frameworks, Email, Website, Blog, Ads, Ecommerce, Social Media (n), New (n), Google (n), Video (n), and SEO. Of course, I can't possibly describe all of the individual templates included in Jasper; however, some popular choices are as follows:
AIDA Framework
Generate Persuasive Bullet Points
Blog Post Intro Paragraph
Blog Post Conclusion Paragraph
Amazon Product Description template
New Blog Post Topics
Google Ads Description
Facebook Ad Headline
Facebook Ad Primary Text
Blog Post Outline
Creative Personal Bio
Email Subject Lines Template
Google Ads Headline
Content Improver
Content Expander
SEO Optimized Title Tags
Creative Story
Video Script Outline
Write Long-Form Content
Boss Mode opens up the long-form editor, which is more open-ended and has additional tool integrations than the copyrighting templates. This feature

is perfect for writers who want to create entire blog entries or landing page content from scratch.
You'll be able to direct the lengthy-form assistant's AI to generate text in various output lengths within the long-form assistance. Using artificial intelligence in Boss Mode, you're limited to 600 characters of output per generation on the lower tier. This maximum output restriction per run is increased up to 3000 characters for Boss Mode, allowing Jasper AI to create high-quality content more quickly and effectively.
Jasper Commands, Rephrase & Explain It to A 5th Grader.
With Boss Mode and the long-form assistant, you may give Jasper AI text-based instructions instructing him precisely what you want him to do with modifiers of the intended result, such as requesting paragraphs, lists, tone of voice, and so on.
The rephrase function is available, allowing you to highlight a particular sentence or paragraph and then click the rephrase button to have Jasper AI attempt to rewrite the content utilizing harsh language without straying too far from the source. This isn't to be confused with their content improver template, which allows Jasper AI to modify a piece of material in ways it sees fit.
Next to the rephrase button, the 'explain this to a fifth grader' option attempts to simplify complex language into 5th-grade level words. This frequently results in shorter sentences and simplest-to-understand wording.
Chat Support, Detailed Documentation & Frequent Live Training
Jasper AI's chat support, hands-on documentation, training videos, and live webinars are some things that they do exceptionally well compared to other tools. These demonstrate how to use their tool, provide best practices, and address various search engine optimization and marketing copy topics. I believe the team behind Jasper AI is committed to building a helpful software tool that improves with time while also encouraging their clients to get the most remarkable outcomes from it.
2000-3000 Character Lookback
The number of characters that Jasper AI considers when coming up with new text is called the "text chunking threshold." While Jasper AI will undoubtedly rely on the GPT-3 data to create new material, it also considers your document's current content. It can refer to up to 3000 previous characters of text. This aids in guaranteeing that Jasper AI isn't repeating points and that the generated content is relevant in the context of your document.
25+ Supported Languages
While I only used the Jasper AI tool to create content in English, they've expanded it to support over 25 languages, allowing you to create material for other countries or sectors.
Customizable Tone of Voice
The ability of Jasper AI to mimic an existing tone of voice to complement your content creation is one of the most exciting aspects of the platform. This is somewhat open-ended and recognizes adjectives and individuals (in some circumstances). I enjoy using MKBHD (a prominent tech YouTuber), Gary Vaynerchuk, and Tony Robbins as examples.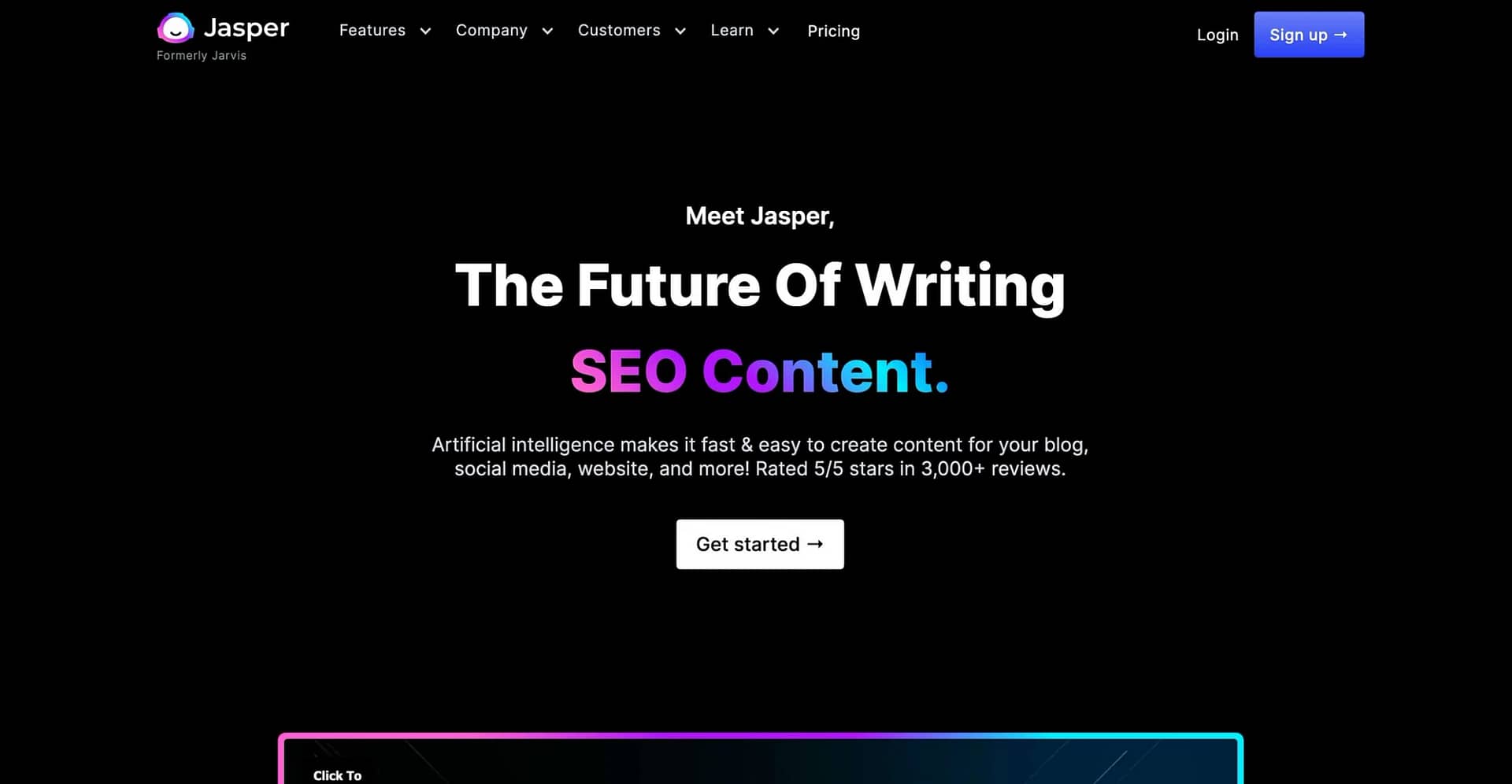 Surfer SEO Integration
Surfer SEO is a powerful on-page SEO tool that internet marketers may use to write blog articles or content for the web they attempt to rank on Google. They examine other sites and run correlations and natural language processing to produce their content suggestions.
You can use Surfer SEO to generate content with Jasper AI and paste the resulting text into another SEO recommendation tool. However, it connects directly with the long-form assistant in Jasper AI, allowing you to produce SEO-optimized blog articles or material for the web easily and quickly.
Surfer SEO is a paid extra that must be purchased separately; it is not included with your Jasper AI subscription. For those serious about producing SEO-friendly material, you may subscribe to the basic Surfer SEO plan for $59 per month, allowing you to connect the two.
Integrated Grammarly Support
If you write a lot for work or school, you've probably heard of Grammarly and how much of a life-changing tool it can be for grammatically correct and flowing written material. Grammarly premium is generally $12 per month per user. Still, Jasper AI has integrated the service directly into their long-form editor, which is a great benefit since it allows writers to maintain consistently excellent grammar when writing in English where they are not native speakers.
Plagiarism Checker Via Copyscape Integration
A plagiarism checker is now available as a new feature in Jasper AI's long-form assistant. While the material in Jasper AI is unique and based on the machine learning algorithm and GPT-3 database, there's a chance you may write similar or near to other pages on the internet inadvertently. While various plagiarism checkers can be used (Grammarly, WriterZen, etc.), the Jasper AI team partnered with industry leaders Copyscape to provide integrated access to plagiarism scanning directly within the AI program.
However, this is a beautiful tool that works without a Jasper AI subscription. You'll have to input credits in $10, $20, or $100 increments. For each document examined, you may use credits at $0.03 per 200 words and then $0.01 per 100 words for each document analyzed.
AI Copywriter's Community & Facebook Group
Finally, the Jasper AI tool subscribers can network and talk about the software, AI content generation, and marketing ideas in their AI Copywriting Community, a fantastic Facebook group. Active members can join for free, and it's one of the most active Facebook groups I'm a part of, with almost 59K members. While there is some spamming here and there, moderators keep things moving along well by keeping things productive.
Pros and cons of Jasper AI
Pros
That is not all! It also includes a long-form content assistant that helps you quickly create long-form blogs, sales copy, and video scripts.
It's also equipped with Boss Mode. You can give Jasper GPT-3 instructions for it to create stuff (as Google Assistant does).
It provides some handy content templates. My favorite is the video script hook, which is a one-of-a-kind design! The AIDA, PAS, content improver, blog post introduction, and benefit features are fantastic.
With this bundle, you'll get free access to Grammarly and Jasper's Boss Mode plan.
They have a large Facebook group of more than 57,000 members. It allowed them to crowdsource ideas, develop a "community recipes" feature, and establish a content writing job board (to assist you in hiring Jasper certified writers).
The features of Jasper are well planned, taking into account real-world usage scenarios.
It supports up to 25 distinct languages, allowing you to create vernacular content at scale. Say "hello" to generate language-specific material on a massive scale.
It includes a grammar fixer, content simplified, and a plagiarism detection tool (for your peace of mind).
It links to SurferSEO (a correlational SEO tool) to generate SEO-friendly content on a mass scale. There is an additional cost for this.
Cons
When it comes to facts and statistics, Jaspers can be a liar. The underlying tech is a con; GPT-3. At the moment, the factually relevant information is poor. However, they may need to consider adding a fact-checking feature at this price.
Their mobile user interface and user experience are terrible. It is not at all responsive!
There is no API available for Jasper. So, if you're attempting to connect it to Zapier and present innovative use-cases, you'll be disappointed!
It might be challenging for novices to pay back the cost.
It doesn't include a DOCX export capability. To create it, you have to manually copy and paste the data into Google Docs or Microsoft Word. It's not a significant issue, but you won't be able to send it directly into your marketing campaign.
Verdict – Is Jasper AI Worth It?
Yes, Jasper AI is worth the money and trustworthy. The quality of the AI output produced by Jasper is high, allowing you to produce far more content for your business in less time than before. Furthermore, by
hiring Jasper as a copywriting assistant, you'll save money since professional copywriters are considerably costlier than the monthly cost of Jasper.ai.
What is the best Jasper AI package for me? If you want to quickly create blog posts, marketing emails, or even books, I recommend purchasing the Boss Mode Jasper.ai plan. This plan unlocks the long-form assistant and gives you access to Jasper Commands, making it easier to create great content.