We may earn money on products from the companies mentioned in this post.
Want to go straight to the point and learn which websites are the best YouTube alternatives? Uscreen and Thinkific are my two favorite platforms.
YouTube's reputation as the global video monetization platform is not a secret. YouTube is no longer merely a source for Ted Talks and kitten videos, since more than a billion hours of video are seen every day. Who wouldn't want to create a YouTube channel this year after hearing about the outrageous monthly ad revenue?
Creating a successful YouTube channel is not simple, and it wasn't years ago either. Building a channel and audience that can be monetized required a great deal of work, time, and perseverance. And today it is much more difficult. There are obstacles, setbacks, and the possibility of legal action associated with becoming a YouTuber.
If you've had difficulty generating cash on YouTube, this blog post is for you. This article will examine why YouTube is not as lucrative as most video creators believe it to be, as well as the best YouTube alternatives.
I will explain why you should investigate YouTube alternatives that provide lower hurdles to creating a greater, more steady income with superior monetization options.
Let's discuss the top YouTube alternatives you may use now.
Please note that I may get affiliate income for some of the links below if you purchase a premium plan at no additional cost to you. Nonetheless, these are the most effective solutions I've evaluated for selling videos outside of YouTube. My affiliate disclosure is available in my privacy policy.
What Are the Best Alternatives to YouTube?
With an understanding of how to transfer your business off of YouTube and increase your earning potential, let's examine seven of the best video monetization sites and YouTube alternatives to begin sharing your video content.
1. Thinkific.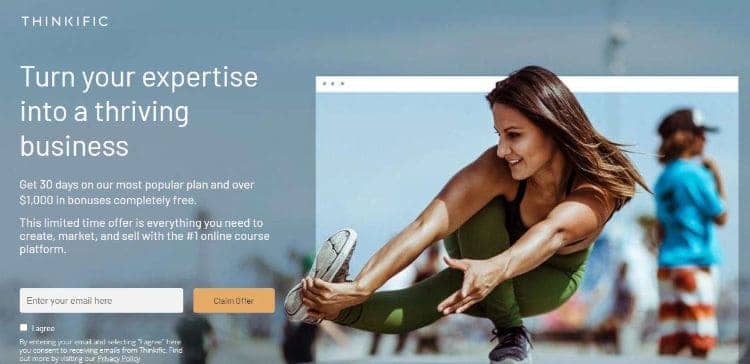 Thinkific is a platform for creating online courses. It allows course producers to offer video-based online courses. The platform has enabled course developers to earn $500 million to far. It is one of the most popular YouTube alternatives for course developers.
Thinkific is one of the several course platforms that have expanded to suit the rising demand for online education. And its use is quite simple. Yes, you'll need to carefully arrange the course's content, but once it's up, it may produce cash with no work on your part.
Thinkific costs a monthly subscription for access to their platform, but you may create an infinite number of courses and retain all of the profits. Even though you may design a landing page for your course, Thinkific does not offer a sales funnel builder like other industry-standard platforms. To grow your funnel, you will need to invest in third-party applications.
Thinkific lacks live streaming as well. Considering that it is a course platform, this may not be the first function that comes to mind; yet, live streaming video services are expanding quickly. Incorporating the tool would enable authors to interact directly with students during live events, as well as collect valuable statistics and data to improve course and marketing content.
Coastal Drone is a drone flying teaching company that assists individuals in obtaining drone pilot certification. They utilize Thinkific to expand the reach of their online courses.
Pricing starts at $39/mo and you can give this platform a test-drive on the free plan.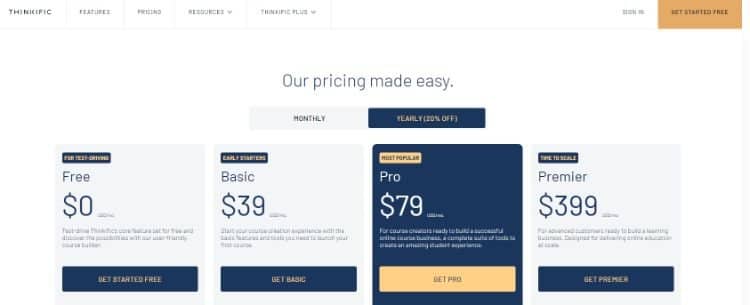 Get started with Thinkific.
2. Uscreen.
Uscreen is an all-inclusive platform for video-on-demand monetization. It enables content creators to translate their expertise into high-quality video material that can be shared with the globe. It is also user-friendly, allowing you to begin adding movies, categorizing them, and customizing the appearance of your storefront.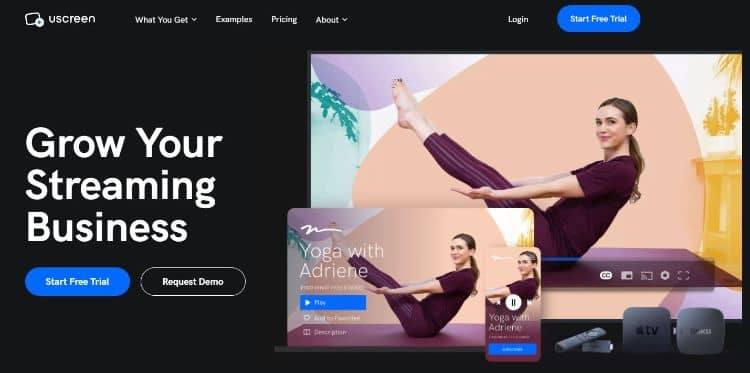 And when it comes to monetizing video, you can sell them whatever you desire (one-time payments or subscriptions), stream live to any device (even OTT applications), analyze subscriber growth and attrition, and own the contact information of your audience (something not possible with YouTube).
How a YouTuber tenfolded her revenue in twelve weeks.
Francis Long established her YouTube account in 2017. It was inspired by a passion for memory books. Francis has found a market of individuals who are interested in learning how to create their own memory books, and he recognizes the possibility. However, YouTube was not profitable. Despite having over 17,000 members, 600,000 views, and almost 100 videos, Francis earned just $380 on a good month.
She recognized she had a successful concept, but YouTube may not be the perfect venue for monetizing it. She sought the greatest alternative to YouTube to help her realize her ambition. Francis opted to test out Uscreen in 2019.
That's when things became interesting. She no longer had a channel competing for viewership, but rather an independent platform to sell her films online to followers for a premium subscription charge. In just seven days, her website became up, and she earned $13,000 in her first four months.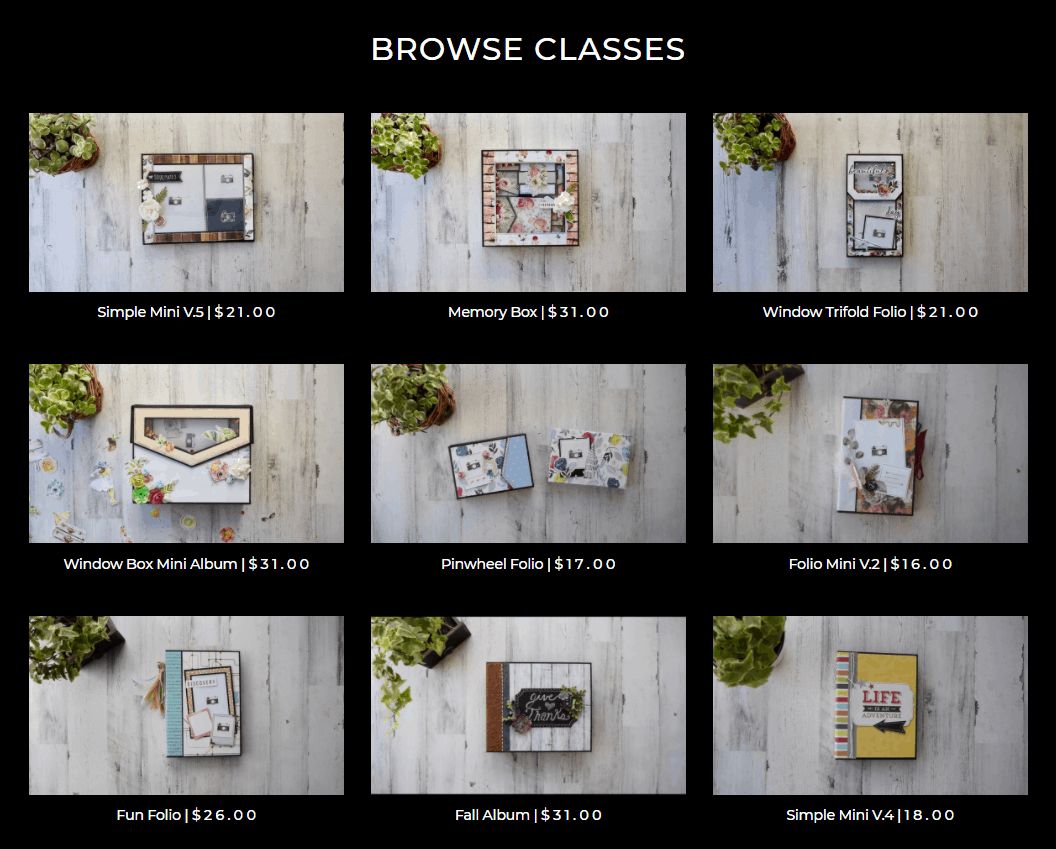 Stories like Francis' aren't uncommon at Uscreen. Uscreen has hundreds of creators and businesses in various niches who monetize their video content on this platform. They're able to build standalone brands and create predictable scalable income streams.
Uscreen also offers built-in marketing and community tools. Together, they help reduce churn and increase revenue. You can issue gift cards and coupons, leverage email marketing, engage directly with your audience through the comments section on videos, and host a live chat.
The platform also offers 1000+ integrations with your favorite online tools, in-depth analytics, and more than 10 ready-to-use website themes and video categories that you can easily customize to match your branding.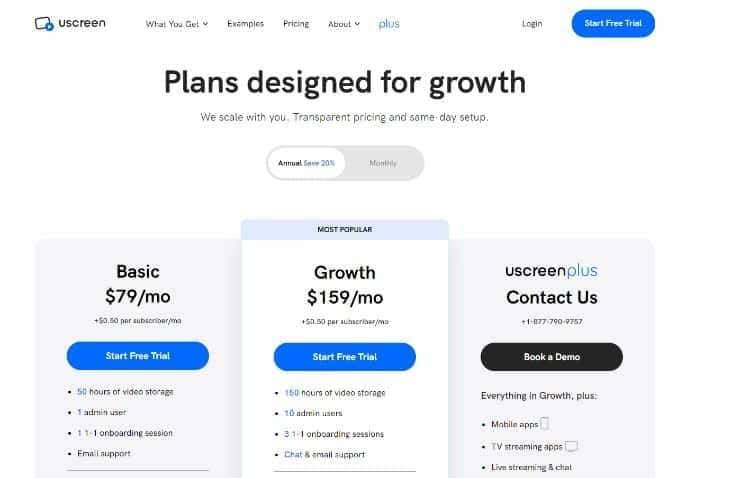 Pricing begins at just $79 per month. And if you want even more incredible features, we make it simple to design your own app without coding skills. Because more individuals enjoy watching high-quality movies and material on smartphones, iOS, and Android, you may provide them with fresh videos on whichever device they use.
Explore the Uscreen plans and receive a free 14-day trial.
3. Patreon.
Patreon altered how content producers earn a livelihood and develop a totally autonomous profession. It's a website where fans pay a monthly fee to gain access to exclusive material.
Using their video-sharing website is free, but depending on the plan you select, they will take between 5 and 12 percent of your money. However, the platform is not ideal for all creatives.
Specifically, if you're attempting to establish a brand that can stand on its own, Patreon does not offer options such as a customisable website where you can put your logo and make it genuinely yours. You also cannot deploy your own application as quickly and easily as you can with Uscreen.
If you're already using Patreon or are considering it, read this post to see why Uscreen is an effective Patreon alternative.
Pomplamoose is an American husband-wife musical team. Jack Conte is a multi-instrumentalist, while Nataly Dawn is a bassist and singer-songwriter. They produce music and provide a variety of Patreon memberships that provide members with unique access to weekly new material.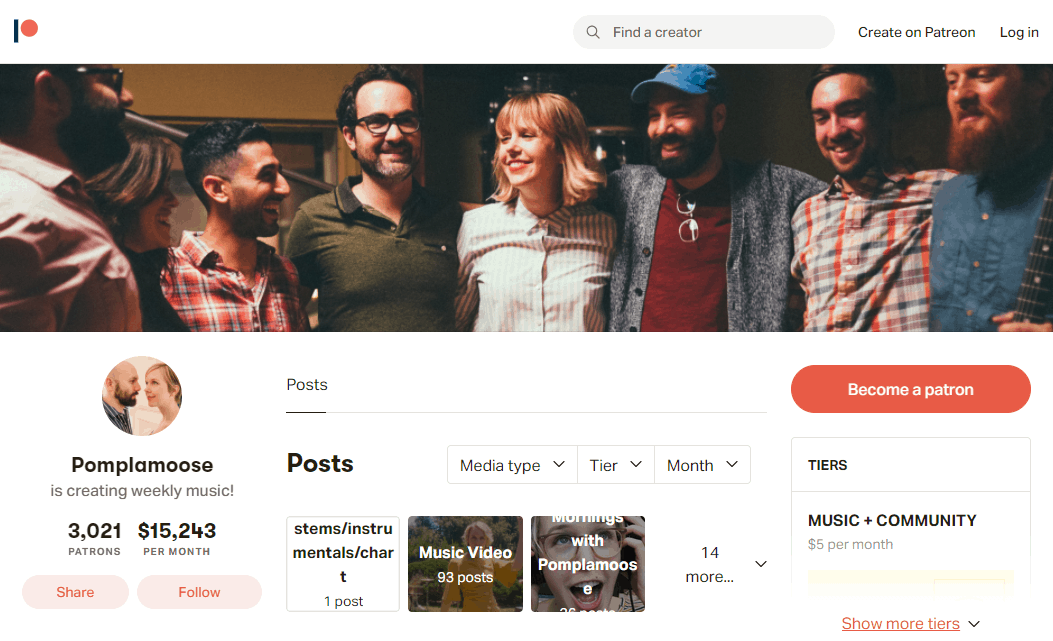 Pricing on Patreon begins at 5 percent of creators' monthly revenue on the platform. This implies that the platform is only compensated when its producers are paid.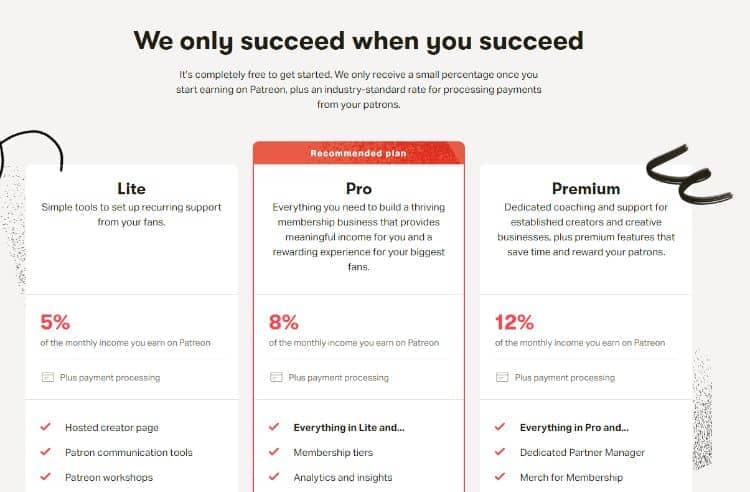 4. Facebook.
It is difficult to conceive of a world without Facebook. It has transformed social media, and with video's rapid growth, artists may now capitalize on massive audience reach. Facebook, like YouTube, enables anybody with an account to broadcast to the whole globe.
For the opportunity to utilize the Facebook user interface as a video platform, they retain 45 percent of ad revenue. Facebook also restricts access to audience information; you may vary your brand to generate more money by employing any of the aforementioned methods of monetization.
Facebook's reach is enormous, and with the proper promotion approach, you may convert more people into paying clients. To stand out on Facebook and establish a following, you will need to publish a substantial amount of material.
People prefer to quickly scroll through their feeds, so if you do not attract their attention, your films will be lost in the noise. You are competing with short videos, TV series, and documentaries, as well as humorous videos, trendy music videos, video games, GIFs, and other popular videos.
Facebook also promotes a plethora of additional videos in a playlist format, which are frequently from rival producers. Thus, it is necessary for them to compete for greater user attention on their video-sharing platform.
Even if it is not the best alternative to YouTube, it is still a viable ad-monetization choice.
Pat Flynn is a prominent web businessman. In 2018, he co-launched SwitchPod, a revolutionary vlogging camera tripod. To aid in the promotion of the new product, he produced vertical films and shared them on Facebook videos, such as this one generated during VidCon.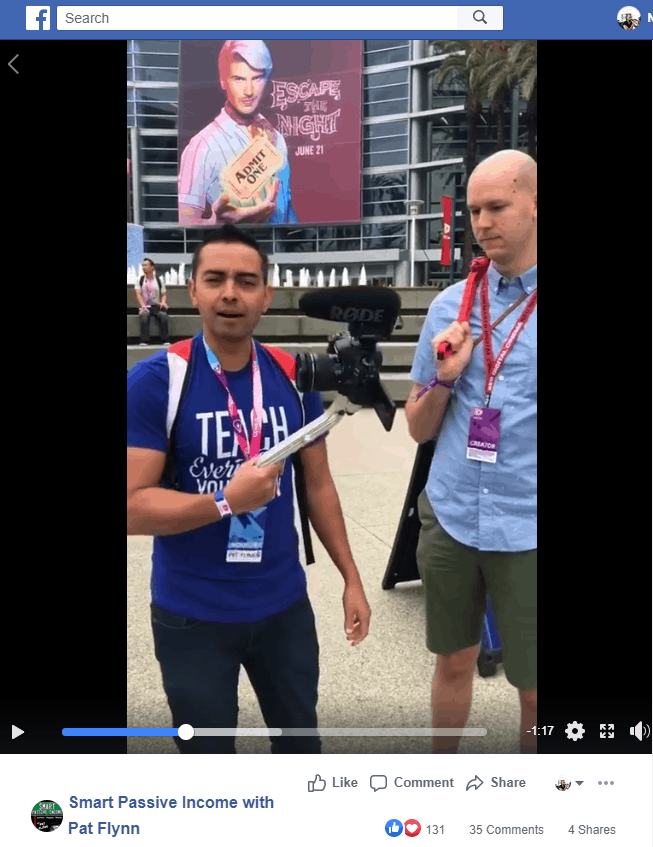 5. IGTV.
Instagram is a Facebook business, therefore its business strategy for picture applications and online video is comparable to that of Facebook. You may take a 55 percent share of advertising revenue from your films.
Instagram has the same audience contact information restrictions as YouTube, but you may monetize your videos in a variety of other ways.
Consider Greg Preece. He is the founder of Start Starting Up, a firm that assists individuals in launching internet enterprises. Preece frequently utilizes affiliate marketing and links in his IGTV postings to monetize his video content.
Therefore, IGTV and Instagram's social media platform as a whole are an excellent alternative to YouTube for affiliate marketing, business partnerships, etc.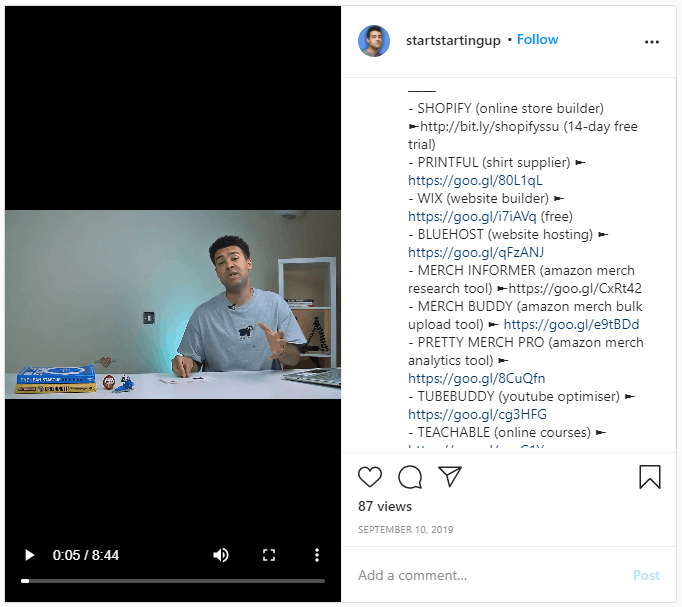 Virgi Lantu, a TV personality, performer, and traveler, pursues sponsorship arrangements. If you like to explore more revenue opportunities, you may do the same. The Instagram user offers a touching video in his video and promotes a Mastercard contest his followers may participate.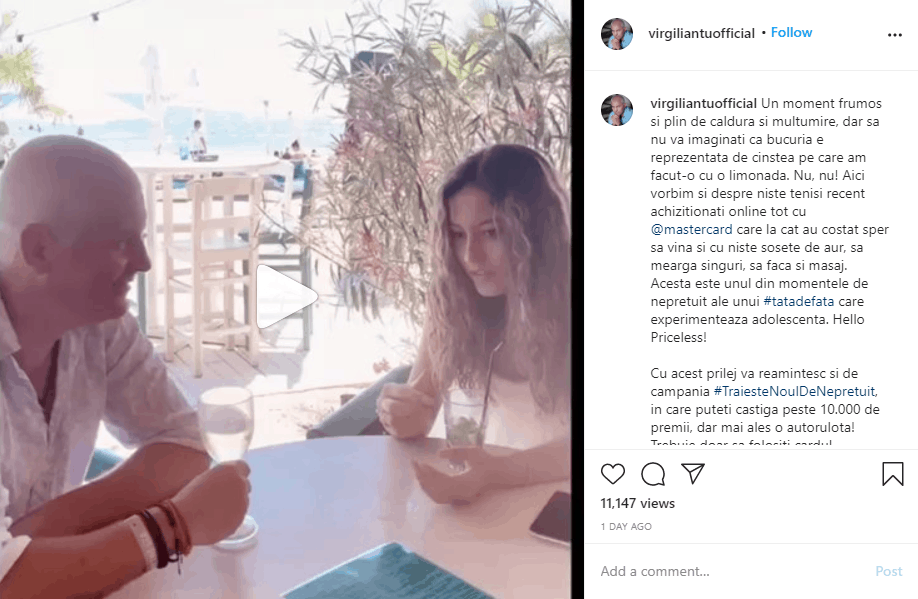 6. Twitch.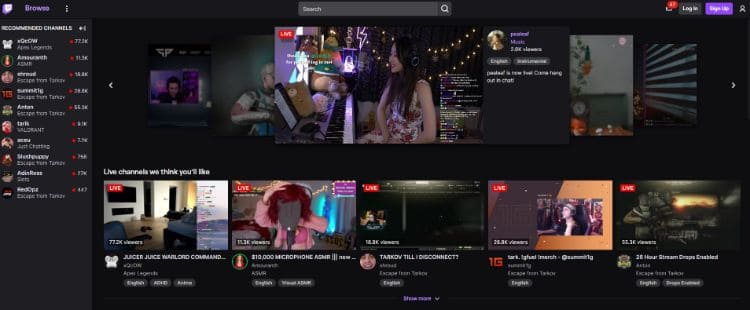 Many people associate Twitch with online gaming videos and video streaming websites. It provides affiliates and partners many options to monetise their content and is free to join. You may take donations, offer items, and get monthly subscriptions as an affiliate.
Twitch also has a partner program that provides individuals who qualify with a share of ad income. Partners receive a portion of each Bit used by streamers to cheer on video gamers. Unfortunately, the company does not disclose how much you may expect to earn by participating in their program.
While Twitch has transformed online gaming, creating a channel on the site is not without its negatives. To begin with, Twitch boasts a large number of players and account users, all of whom broadcast to create publicity and cash.
There are several channels covering a wide range of topics, including gaming, music videos, blockchain, and cryptocurrencies.
Keeping up requires spending countless hours on their live streaming site, a difficult lifestyle to sustain. Twitch may be one of the greatest free YouTube alternatives for the gaming community.
TimtheTatMan is a player on Twitch. While he earns money through contributions, he also advertises NZXTBLD gaming hardware.
7. Vimeo.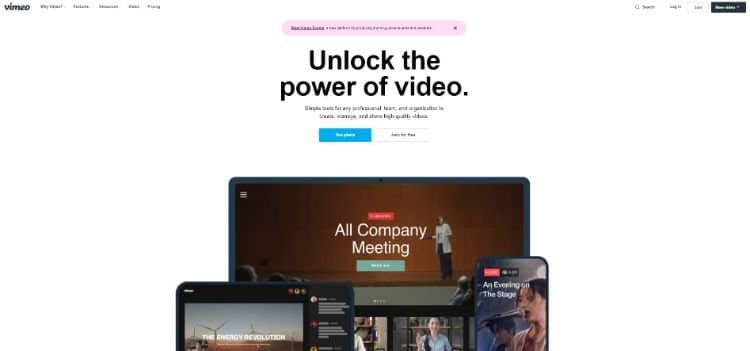 Vimeo is a video-sharing website that allows producers the opportunity to build their own channels where they may monetize their videos. It provides OTT apps on growth and corporate plans (beginning at $500/month per app, with a minimum of two apps) so fans may view content on their preferred platforms.
Live streaming is a function of Vimeo, however it is only offered on their most costly plan (Enterprise) and you must contact them for price information.
Vimeo is a step in the right direction, however the platform might be improved in a few areas.
As far as video hosting and uploading is concerned, you only have access to a restricted selection of themes with minimal customization options. As a result, it may be more difficult to scale your brand if you do not have as many marketing tools, which are an integral part of producing great, revenue-generating campaigns.
Integrations are a crucial aspect of running an internet business, yet Vimeo integrations are few. Despite the fact that you may not require every app compatible with your video platform, the absence of those you rely on to expand your business might be fatal.
Millionaire Hoy is a maker of fitness-related material. He transferred his films from YouTube to Vimeo in order to enjoy more flexibility and earn more money. Since his relocation, he has been able to turn his firm around by focusing on membership fees rather than YouTube ad revenue alone.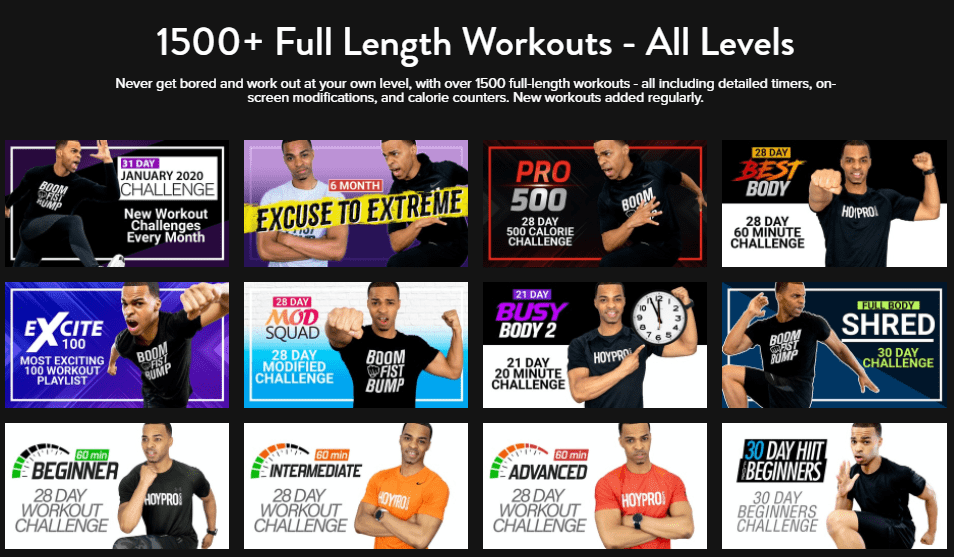 Vimeo pricing begins at at $7 per month (billed yearly) and includes video production and unrestricted screen and webcam recording.
Notably, Dailymotion, Metacafe, Veoh, DTube, and 9GAG are other YouTube competitors missing from this list.
Why You Need an Alternative to YouTube to Monetize Your Videos
YouTube is an outstanding platform. It features several content suppliers and performers in practically every discipline. This is why Internet users and content developers find it so tempting. Nevertheless, not everyone can make a living on YouTube.
Bloomberg reports that the top 3 percent of YouTubers earn less than $17,000 annually, while the remaining 96.5 percent earn between $0 and $12,140.
Why?
Several explanations exist.
Videos must be ad-friendly
Videos are initially monetized if they pertain to a product or service being offered by an advertiser and if your audience matches an advertiser's ideal customer profile. It is crucial to comprehend your user group in order to provide them with the best available flicks.
This suggests that for uploading videos to generate money, they must be ad-friendly. In addition, to boost your chances of success, you will need to pick successful firms or invest a substantial sum in YouTube advertisements.
Due to Google's ownership of YouTube's video hosting, you must ensure that your ad-free video uploads may be labeled as such.
Revenue sharing consumes a portion of earnings.
On YouTube, revenue sharing is not a secret, but very few users comprehend it. When advertisers display commercials on your channel, YouTube keeps 45% of the advertiser's money, leaving you with 55%. This is true for each and every commercial your audience has ever viewed.
This means that regardless of how popular your channel becomes, you will never obtain a share more than 55 percent. This hampers your advancement in a way. Scaling your revenue is challenging unless your audience continues to grow fast and you continue to produce videos that rank higher than those of your competitors.
YouTube is a very competitive market
In addition, competition is fierce. There are two billion monthly visitors to YouTube, but there are also several producers competing for their attention when they upload videos. The number of new YouTube channels climbed by 40 percent in 2019, according to Tubics.
YouTube competition involves striving for higher visibility and ranking positions. If you are serious about making money on YouTube, you must understand how the most recent version of YouTube's algorithm functions in order to optimize your videos and gain more views than your competitors. And if you've spent any time online, you know how difficult it is to keep up with YouTube's algorithm changes.
Policy modifications effect income.
In the news for all the wrong reasons during the past several years, YouTube's policy changes have been the subject of much criticism. These include minimum requirements for video watching length and number of subscribers.
Consider the following example: According to YouTube's new eligibility conditions, a channel is ineligible for monetization if it does not meet the minimum requirements of 4,000 hours of watch time over the previous year and 1,000 subscribers.
Simply said, you will not generate revenue if your channel is inadequate. It is sad that it is tough to build a following of loyal subscribers. And if your channel barely satisfies these minimum requirements, making money on YouTube is not guaranteed. This is not conducive to a compelling user experience.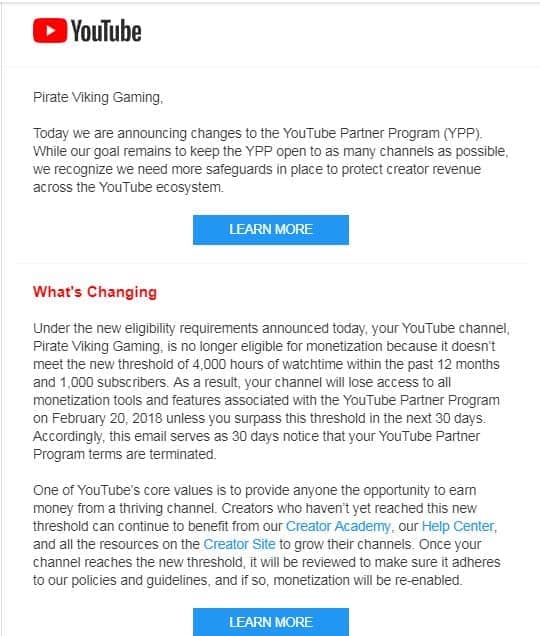 The Children's Online Privacy Protection Act (COPPA) of 1998 is another example. It was designed to discourage fraudulent marketing practices that target youngsters in return for personal information.
Shortly, COPPA prohibits YouTubers from creating and distributing video that is appealing to children.
The difficulty with COPPA is that it is a broad legislation that leaves honest YouTubers with little room to make a living. Failure to comply might potentially result in a $42,000 punishment for each video that violates the statute. More incentive to find an alternative to YouTube.
Besides YouTube
Putting YouTube aside, let's examine how you may earn a more stable income. Additionally, it is conceivable. In our experience at Uscreen, YouTubers have gone from making pennies per month under YouTube's ad-based business to earning thousands of dollars per month (more on this later).
Moving to a YouTube alternative necessitates investigating other revenue streams, and you should be aware of a handful that have proved to be incredibly profitable.
Video monetization models
Not all methods of monetizing videos involve displaying advertisements. Here are seven methods for turning your films into a revenue stream.
VOD or video-on-demand
Video on demand entails the provision of videos to an audience. These may be gated or publicly accessible. But since we're discussing methods to earn money from videos, let's examine three VOD business concepts.
Streaming Video-on-Demand via Subscription (SVoD)
Subscriptions allow content access for a recurring price. Video services such as Netflix, Hulu, AppleTV, DisneyPlus, and Amazon Prime are the most prevalent examples of this strategy. For a monthly price, you get access to unlimited content. You get access to television shows, motion pictures, and super HD video material.
Rentals
Users can rent video streaming services for a specified period of time and a one-time cost.
Access for a lifetime or Transactional Video-on-Demand (TVoD)
Lifetime access grants consumers perpetual access to material for a one-time price.
Affiliate promotion
Affiliate marketing is frequently maligned. It's not because affiliate items are inferior, but rather because of how they are marketed. In reality, affiliate marketing is simple and may be rewarding. To profit from this model, just promote items and services to visitors and receive a commission on all sales.
Sponsorships
Sponsorship is a little more complicated than recommending products. To receive compensation for sponsorship arrangements, you must have a sufficiently significant audience that companies wish to reach. When you amass a significant following, you'll be in a position to create partnerships and offer unique material that assists sponsors in generating outcomes for their companies.
Selling merchandise
Physical goods sales are one of the more accessible opportunities. You may create sales money by designing your own product and marketing it in your videos. It may take some time and money to create and manufacture physical things at scale, but if you have a large enough following and an effective advertising and outreach plan, you may convert more viewers into paying customers.
Providing information product sales
Information items are the most sought-after product kind. They are inexpensive to produce, simple to distribute, and offer substantial profit margins. The essence of creating information products with high conversion rates is distilling important content. Your items may be an eBook, a guide, a video course, or a membership site.
Live transmission
Live streaming is not a new concept, but it has gained significant momentum as more platforms provide it. And you may monetize live streams by requiring a charge to access them (aka Pay-per-view live streaming). You need a platform that allows you to broadcast live streams, receive them, and accept money for this to function (more on this later).
As you can see, there are several methods to monetise your video content without relying on YouTube advertising revenue. The highlight? Multiple of these can be utilized to diversify your business and revenue streams.
Wrapping up
There is no shortage of video monetization opportunities, but not all video platforms are made equal. If you're searching for ways to develop reliable and substantial cash streams, you must widen your focus beyond YouTube and explore broadening what you offer your audience. Examine these monetization techniques to see which of these YouTube alternatives works best for you.
#YouTube #Alternatives #Top #Monetization #Platforms