We may earn money on products from the companies mentioned in this post.
One of the most popular (and funny) types of videos for businesses are explainer videos with whiteboard animation.
You need only a computer and whiteboard animation software to get started.
The software makes it easy to edit videos and makes it possible to make high-quality explainer videos that can be used on a website, in an online course, or anywhere else you want.
This article ranks and evaluates the best whiteboard animation software available in 2018. Among other things, these ratings are based on animation features, video quality, cost, and customer service.
Let's get started.
Please note that I may get affiliate income for some of the links below if you opt to purchase a premium plan. This compensation comes at no additional cost to you. Nevertheless, these are the most effective tools I've evaluated for generating whiteboard animation videos. My affiliate disclosure may be found under my privacy policy.
What is the
Best Animation Software

for

Whiteboard

?

Here are my top software recommendations for whiteboard animation.
1. VideoScribe
.
Best Whiteboard animation software overall ($8 per month).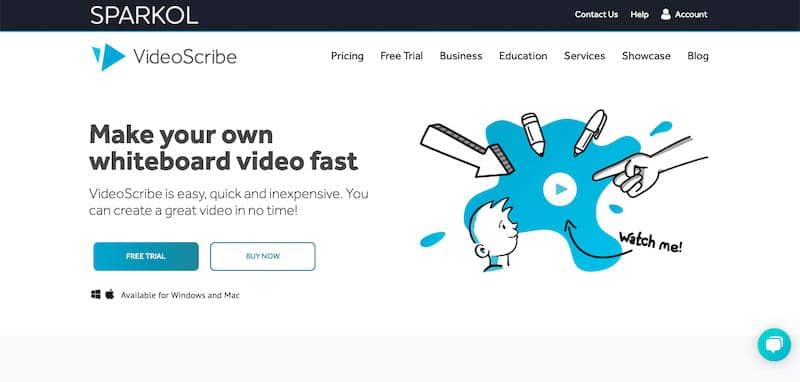 Sparkol VideoScribe is a remarkable whiteboard animation and video creation software that enables the creation of simple, rapid, and economical whiteboard videos. Its drag-and-drop functionality makes producing whiteboard animation videos really simple.
Videoscribe handles all the heavy lifting for you; all you have to do is select photos, text, and add narration.
In addition, it offers a downloadable application that is faster and more secure than the website. Simply import photos, and they will be converted into SVG files instantly. In addition, it provides access to a database containing thousands of photographs. Or you may upload your own photos.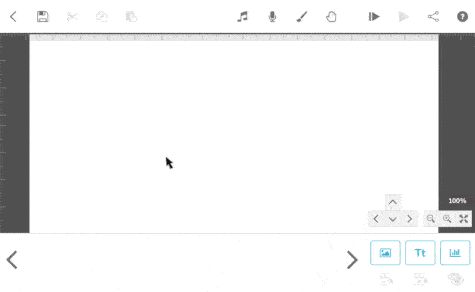 Additionally, you have access to its extensive collection of royalty-free background music. For more customization, you may import and upload your own music.
You may finally download the video locally in a variety of formats, including MP4, WMV, MOV, and AVI. Additionally, you may share the video directly on YouTube, Vimeo, and Sho.Co.
Key Features:
Add Voiceover – You may add voiceover to the video directly. In addition, you may combine it with text and background music.
Pre-built Templates – VideoScribe offers pre-built templates based on many categories, such as business, education, community, tutorial, and animation. These templates enable the creation of a video in a matter of minutes.
Vast Library – It allows you to add animation and stickers from its vast library. Additionally, you may import your own files.
Pros:
The video may be exported as a picture sequence.
You receive a seven-day free trial with no credit card required.
This video editor is compatible with Mac and Windows.
Add an unrestricted amount of pages to your storyboard.
The support crew is available at all times.
There are several modification possibilities for pre-built templates.
Pricing:
VideoScribe provides three single-user price plans:
Monthly plan: $17.50 per month
Quarterly plan: $35 per month
Annual plan: $8 per month
Team licenses begin at $150 per user for teams with more than 10 members.
Officially begin using VideoScribe.
2. Vyond.
Best Whiteboard animation software for professionals ($299 per year)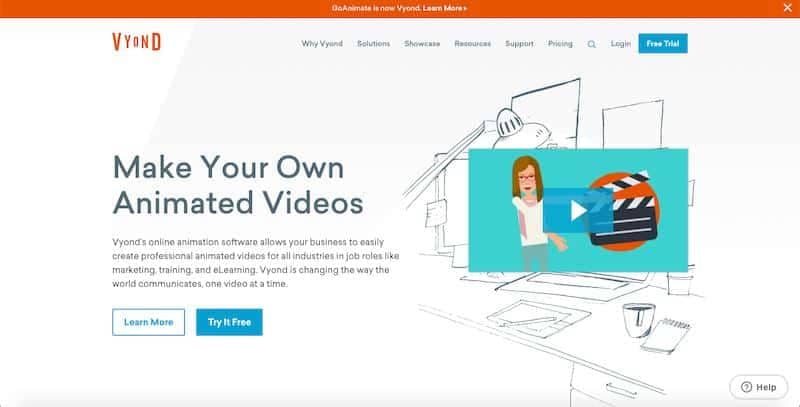 Vyond produces expert whiteboard-animated films for industries such as marketing, training, eLearning, and HR. It enables you to improve your visual communication through effective storytelling, content repurposing, and customization.
You may integrate MP4 files into your LMS (learning management system) without difficulty and provide a more immersive learning experience. Features including as conversation, lip-sync, and realistic movement enhance the appeal of your material.
It includes everything for all business sizes, including:
For Enterprises, it provides various pre-built templates, a collection of materials, and a complete set of tools for effortlessly creating movies.
For Individuals and Educational Purposes – It offers flexible pricing, so you don't have to spend a fortune on a single film. You may create infinite videos at a low cost.
Vyond also provides tens of thousands of characters, motions, and colors to make the material more distinct. You also receive a collection of sound effects to add dimension to your films. Additionally, you may import custom music if you so like. By submitting logos, typefaces, music files, and films, you have complete creative freedom.
Vyond's security methods include ISO/IEC 27001 Certification, GDPR compliance, and monitoring of third-party vendors, among others.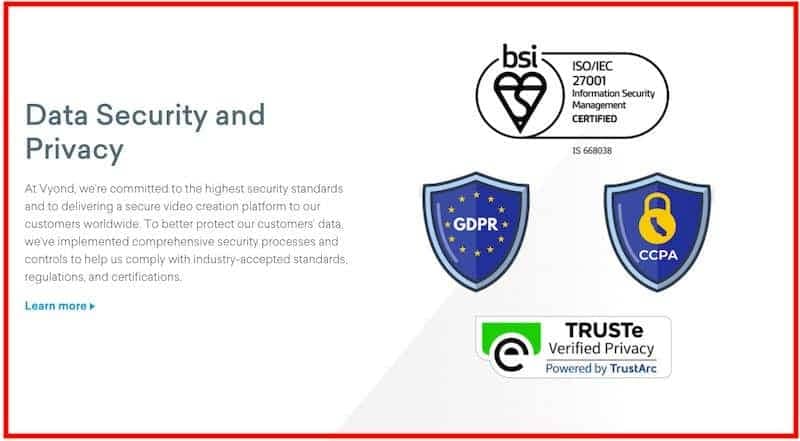 Key Features:
Lip 

Sync 

— 

The 

automated 

character 

lip-sync 

function 

converts 

uninteresting 

characters 

into 

human-like 

ones, 

hence 

increasing 

engagement.

Quick 

Edits 

– 

Easily 

add 

a 

new 

message 

or 

promotion 

to 

your 

films 

without 

incurring 

significant 

production 

expenditures.

Industry-based 

Templates –

It 

lets 

you 

search

for 

the 

most 

suitable 

templates 

based 

on 

job 

role, 

style, 

and 

category. 

You 

may 

also 

just 

enter 

a 

term 

into 

the 

search 

area, 

and 

the 

corresponding 

list 

of 

video 

templates 

will 

be 

displayed.
Pros:
You may easily modify models, characters, and items to your liking.
Animating figures to appear lifelike helps to create more professional and entertaining films.
It provides a free 14-day trial.
It generates videos that are extremely suited with your email marketing efforts.
You have access to hundreds of logos and bespoke texts.
A massive archive of use cases, case studies, and other instructional resources facilitate the production of outstanding movies.
Pricing:
It has four price options:
Essential: $299 annually Premium: $649 annually
Licensed: $999 per year
Business: Tailored pricing
Annual plans provide a discount of up to 50 percent. All plans include features like as 2D characters, traditional whiteboard figures, color-changeable objects, and more.
Try out Vyond with a 14-day free trial.
3. Fiverr.
The Finest Whiteboard Animation Freelance Services (starting at $5)
Fiverr is one of the largest freelancer-hiring websites in the world. You may utilize it to find a competent videographer who can satisfy your requirements and provide the movie in the lowest period feasible. Simply visit Fiverr.com to view their Whiteboard and Animated Explainer jobs. Hundreds of video creator-posted projects will be displayed on the freelance site.
After reviewing their testimonials, examples, and years of expertise, you may choose an animator. You can also contact "Pro Services" if you are prepared to invest extra money. Fiverr verifies and specifically attests to the superior quality and service of these specialists.
You can offer your own voice-over, although the majority of animators will provide one. You may even provide them with a thorough description of how you want it aligned. Overall, it is a rather straightforward, safe, and secure method for doing tasks.
Key Features:
Multiple Metrics for Gig Selection — You may select a gig based on the area, the amount they are charging, and their level of experience. Moreover, you may evaluate their portfolio and make an educated conclusion.
Review and Changes — You may also ask the video producer to make changes or improve the quality of the video even after delivery. This greatly simplifies the process of video making.
Escrow – To protect its clients' interests, Fiverr holds the fee cash in a secure escrow account. This means that the service provider does not get payment unless you are pleased with the work.
Pros:
Fiverr will help you gain access to thousands of qualified professionals.
Its transparent system allows only verified professionals, so there are little to no chances of scam.
You can hire professionals from any location across the world.
Fiverr displays the verified certifications of professionals to help you hire a genuinely qualified person.
You can pay per project.
You have the option to reject the payment if the work doesn't align with your requirements.
Pricing:
A normal gig starts from $5 per project. However, Pro Services start from $500.
Get an animated video from Fiverr.
4. Renderforest.
Best to design ready-made videos, logos, and websites ($59 per month).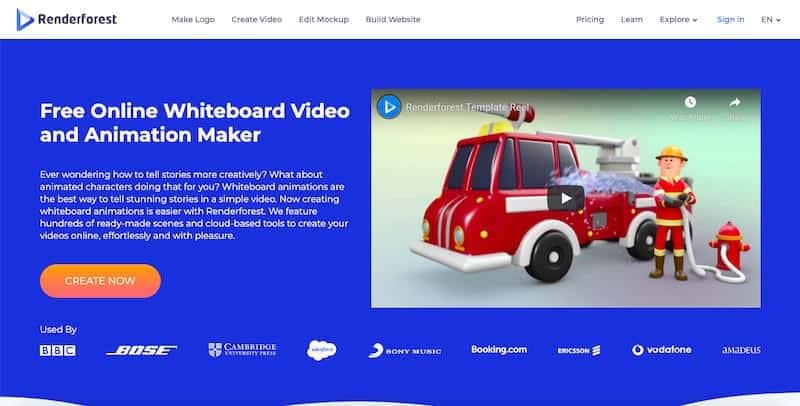 Renderforest helps you tell your story with simple pre-made whiteboard animation videos for many scenarios. It's also a free whiteboard animation tool and comes with a free version. It offers a big catalog of animated objects and toolkits to create videos for diverse ideas and topics.
You get access to 50,000 unique scenes to kickstart your video editing easily. A vast range of custom logos, text, images, and color palettes help you personalize your videos. It also offers a large library of music tracks that you can add as background audio.
You can create any type of video you want with three simple steps:
Select your preferred template from a large repository.
Edit and personalize the template using texts, logos, color palettes, and images.
Add a music track to the video and import it to your system.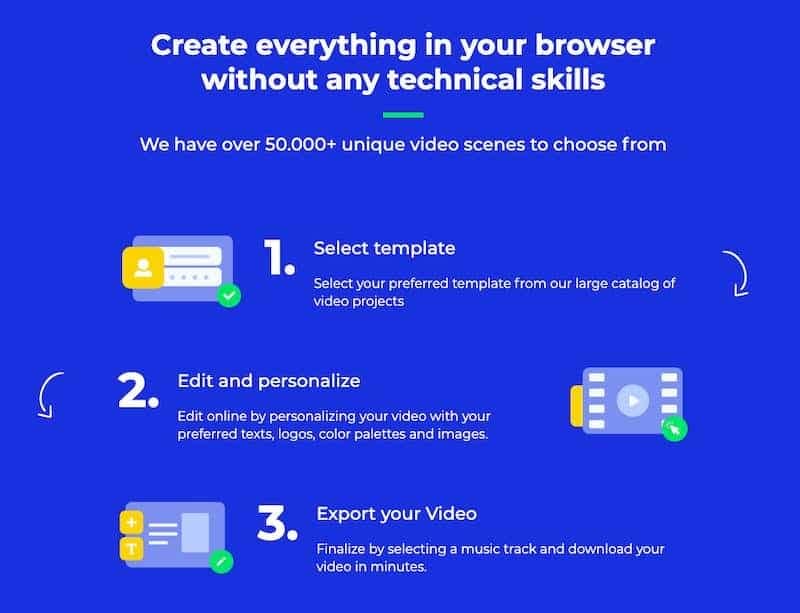 Apart from this, Renderforest creates short videos for intro or logo, including YouTube intro, 3D-logo, and minimal logo.
Key Features:
Freemium Version – The free version creates videos of up to 1-minute length and provides all the relevant features.
Explainer Animations – Easily create an explainer animation in just three simple steps. Add a scene, load presets, and type in your content. Leave the rest on Renderforest. It will automatically process a stunning explainer video for your use.
Create Logo – Renderforest offers hundreds of templates to create a video logo for your brand. Just select a template and enter your brand name and tagline. Voila! A brand new logo is ready. On top of that, you can also customize your logo.
Pros:
A thousand animated scenarios help you create videos with 3D animation.
It offers an extensive stock gallery of commercial videos that you can edit and mix in your videos.
High-quality royalty-free video shots and music clips add more details to your videos.
It offers customer support via both email and phone.
Free previews let you work on a project with all the features without making a payment.
It provides highly-customizable lively animation to add to your videos.
Pricing:
Renderforest provides four paid plans:
Amateur: $59 per month
Pro: $89 per month
Business: $119 per month
Enterprise: $299 per month
There's one freemium plan that lets you create videos of up to 3 minutes.
Get started with Renderforest for free.
5. Animaker.
Suitable for non-designers, beginners, and professionals from different fields ($19 per month).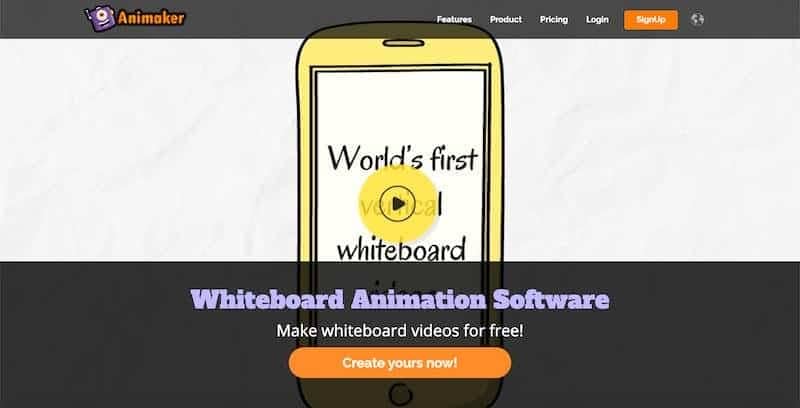 Animaker helps you create flawless whiteboard animation videos with just a few clicks. You can easily create Live Action videos within a few minutes. The simple drag and drop video creation tool enables you to build powerful characters for your storytelling. And you have the option to choose from over a billion characters.
It comes with four new styles (after all, why should whiteboard be only white):
Blackboard videos
Notepad/whiteboard animation
Stitchboard
Glassboard
Animaker also offers a massive library of over 100 million stock pictures and videos. On top of that, you have the option to choose from over 1000 templates. There's a template for every occasion and requirement.
Some of its most prominent video making features include extensive facial expressions for videos, auto lip-sync, gradient backgrounds, and much more.
Key Features:
4K Video – It allows you to edit and upload videos in 4K video quality.
Instant Resizing – You can instantly resize the video for different social media platforms, including Facebook, Instagram, Twitter, and YouTube.
GIF and Short Video – Instantly create GIFs and sort videos with custom text, background, video, font size, and colors.
Pros:
The live video editing feature helps you monitor all the changes in real-time.
Build interesting and engaging characters with over 15 facial features, 20 facial expressions, and 10 accessory slots.
Add voice-overs and watch your characters speaking in your voice with auto lip-sync.
The 'Smart Move' feature executes complex animation with just a click.
String different animations together and change the expressions easily.
Give a professional feel to the video with screen effects, camera effects, audio tracks, and high-quality transitions.
Pricing:
Animaker provides three plans, which includes one free plan.
Free (for people getting started): $0
Starter (for individuals and small teams): $19 per month billed yearly
Pro (for startups and large enterprises): $39 per month billed yearly
The free plan only lets you download videos with watermarks. So, paid plans are better for professional use.
6. FilmoraPro.
Achieve professional-level video editing easily ($89.99 per annum).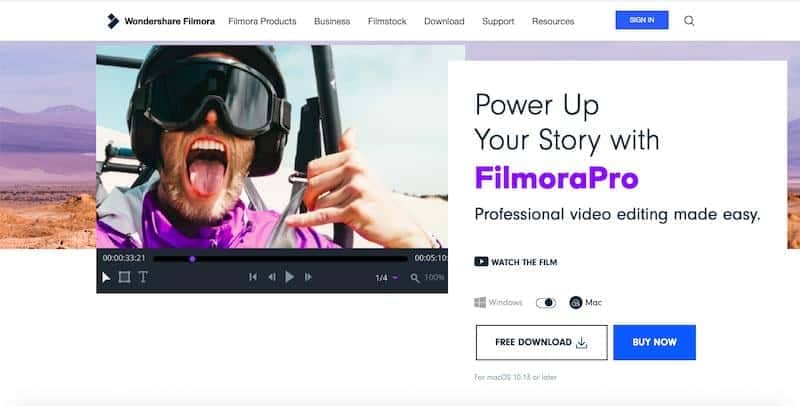 FilmoraPro is one of the best video editors to create whiteboard animation videos. It offers easy-to-use user interface and professional tools like color correction and audio mixer. It also supports 4k/HD and 2D/3D animations and provides keyframes for smooth animation.
You can instantly remove the background noise in the video and replace it with your high-quality audio file. Its audio functions don't end there. You can also leverage Audio Compression, Noise Reduction, and Audio Transitions to manage the audio efficiently.
With Filmora Pro, you can easily tether texts or graphics to moving points of an object in the video. You can also customize your own animations or use motion templates. If you're not satisfied with motions, change the duration and speed animations to achieve seamless sync. Not just that, you can also add realistic zoom or camera movements in your video.
Key Features:
Auto-Correction – It helps you achieve perfect color settings for any photograph or video file.
Review Changes – It allows you to verify changes and give a more consistent and eye-pleasing look to your video.
Masking – You can hide parts or elements of your video footage through custom shapes or presets.
Pros:
Easily edit or animate customizable text.
Use 'Distort' and 'Warp' features to manipulate your video in multiple ways.
Easily adjust Shadows, Highlights, and Midtones to enhance the quality of images and video.
It offers preset transitions.
The automatic Stabilization feature creates highly stabilized videos.
The built-in screen recorder helps create video right from your computer.
Pricing:
It costs $89.99 per year. You can also get a lifetime license for $149.99.
7. Explaindio.
Suitable animation tool to render 2D and 3D animation along with doodle sketches ($37 per month).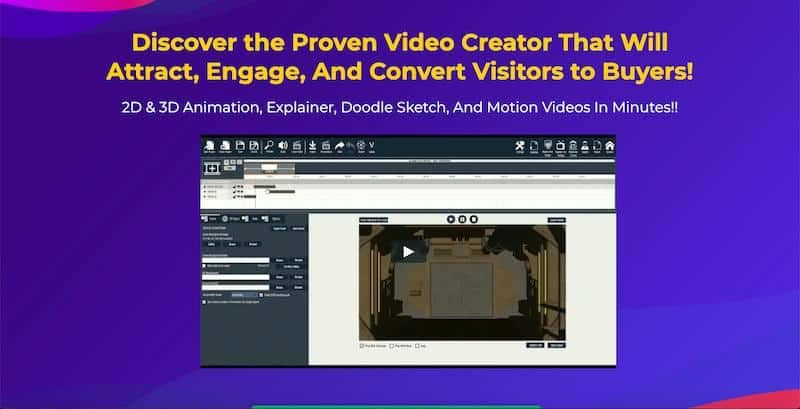 Explaindio is a drag-and-drop video creator that helps you create whiteboard animation videos easily. It also creates full-motion videos, explainer videos, doodle, and more. It comes with desktop software for Mac and Windows so you can create videos offline too. What's more, it lets you create, process, and export unlimited numbers of videos.
To help you create unique animations, Explaindio provides multiple animations, over 180 pre-made text animations for more personalization. You also get 300 font options and over 200 animated scenes to create more engaging videos.
Some of its unique features include:
Multiple animations at the same time.
3D models and animation customization.
Import videos in most popular formats like AVI, WMV, FLV, MOV, and MP4.
Built-in transitions.
And much more.
Key Features:
Pixabay Integration – Integration with Pixabay provides you access to thousands of free stock photos. You can edit these images and mix them into your video.
Animated Characters – It offers 6 animated characters to enable you to tell stories easily.
Multi-Timeline Editing – Edit your videos at a faster pace with full multi-timeline editing.
Pros:
It offers built-in transitions and keyframe animations.
No coding or technical skills required.
Over 140 pre-made videos, over 800 doodle animations, and images.
3D animation and model customization can help you create more engaging videos.
Play multiple animations at the same time.
Create richer videos with over 100 full HD background videos.
Pricing:
It provides three paid plans based on the frequency of the payment:
Monthly plan: $37 per month
Annual plan: $67 per year
One-time pricing: $497
You also get a 14-day money-back guarantee.
8. MySimpleShow.
Creates explainer videos in minutes ($129 per month).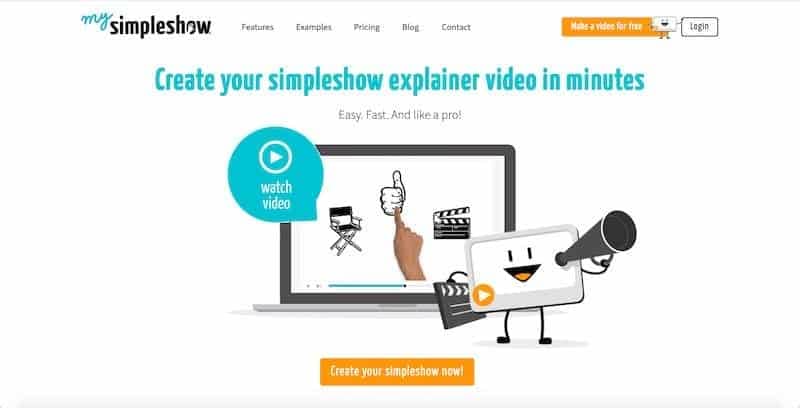 MySimpleShow is another excellent whiteboard animation software to create quick and easy whiteboard videos. It can create a high-quality video in a few simple steps.
You just need to:
Select a template
Write down the perfect script
Visualize the video on the storyboard
Finalize the video with speed and voiceover
Finally, import and share the video wherever you want
You can either save the final video on your computer or export it directly to your YouTube channel.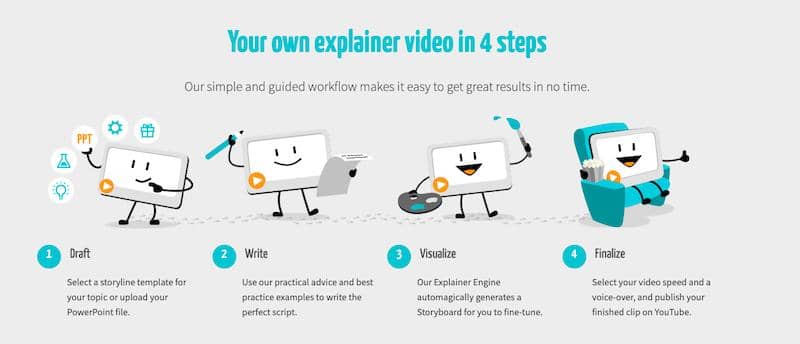 It suggests the most suitable storyline and illustrates it with relevant images based on the template you choose. And if you are not satisfied with the result, its Explorer Engine suggests alternate options to help you create a perfect video.
Key Features:
Text-to-Speech – If you don't have a voiceover to add, MySimpleShow has you covered. Its text-to-speech tool creates a high-quality voiceover within a few seconds based on your text.
Preview – It creates a preview of the video at any point in timelines. Review your video after every move – you can always go back to editing if the result doesn't satisfy you.
Illustrations – MySimpleShow offers thousands of illustrations for free. And even then, if you can't find what you want, import files and easily use them in your videos.
Pros:
Start instantly with its 16 video templates for personal, professional, and educational purposes.
It gives relevant examples and advice to create a nice video script.
Easily upload your logo or text for greater personalization.
It offers a specific pool of images, audio, and graphics to create engaging whiteboard animation videos.
It also allows you to create a video for free as a part of its trial pack.
You get a guided workflow, which comes in handy for beginners.
Pricing:
MySimpleShow provides three paid plans:
Business: $129 per month
Pro: $499 per month
Enterprise: Custom-based pricing
It also provides a freemium plan with limited features.
9. Camtasia.
Record and create professional videos on Mac and Windows ($249 per single user license).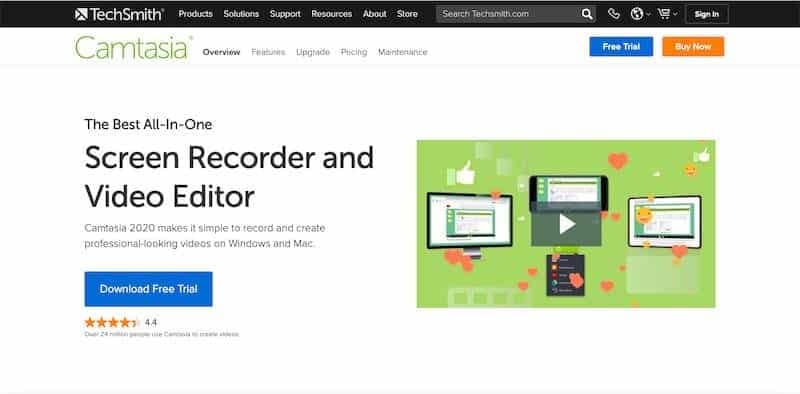 Camtasia is a popular screen recording software that offers pre-made animation templates. Select a template or record your desktop screen, add a few effects, and you are good to go. It's most suitable for users who want to share tutorials and 'how-to' videos.
It also offers custom-templates with animations and effects. You can simply drag and drop these features to create high-quality, professional videos. You can also choose the music and background effects from its large library of royalty-free music. On top of that, it lets you record and edit your own sound clips easily.
Key Features:
Camera Effects – Easily add camera effects to your screen recordings, including zoom in and out and pan animation.
Interactive Quizzes – Make your videos more interactive by creating quizzes to encourage your learners to pay extra attention to your videos.
Multiple Effects – You can drag and drop text, effects, transitions, and animations to personalize your video.
Pros:
Download an MP4 file or directly upload your video on YouTube, Screencast, Vimeo, or your own website.
Add transitions between slides and scenes.
Record and edit your voiceover easily.
Get access to over 500k stock images, photos, and videos with TechSmith subscription.
Use preview playback to keep track of all the changes before exporting the final file.
It provides great audio effects and annotations.
Pricing:
Camtasia costs $249 per single-user license. Each upgrade to the latest Camtasia version would cost you $99.50. It also provides a 30-days free trial.
10. Easy Sketch Pro.
Create incredible sketch videos without any technical expertise ($37 – one time payment).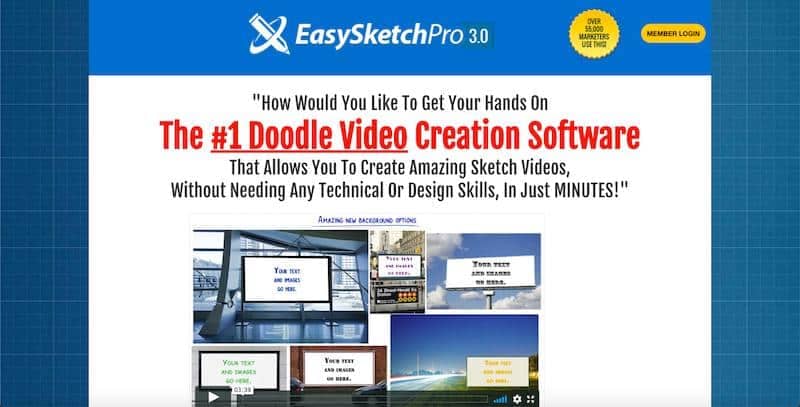 Easy Sketch Pro is a doodle creation tool that allows you to create amazing sketch videos in just minutes. Just upload a video, and the software will create a sketch of the opening scene automatically. It makes the transition from sketch to the real video super easy. You can also set the duration of the sketch video before it transitions into the video you upload.
You can create whiteboard sketch videos in just three simple steps:
Use its drag-and-drop builder to create the sketch video.
Import your own regular video or use hundreds of 100s of images supplied by Easy Sketch Pro to make your video.
Click "Build" and import it in your system.
Over 50 pens, brushes, chalk, and crayons help you create the exact type of video you want.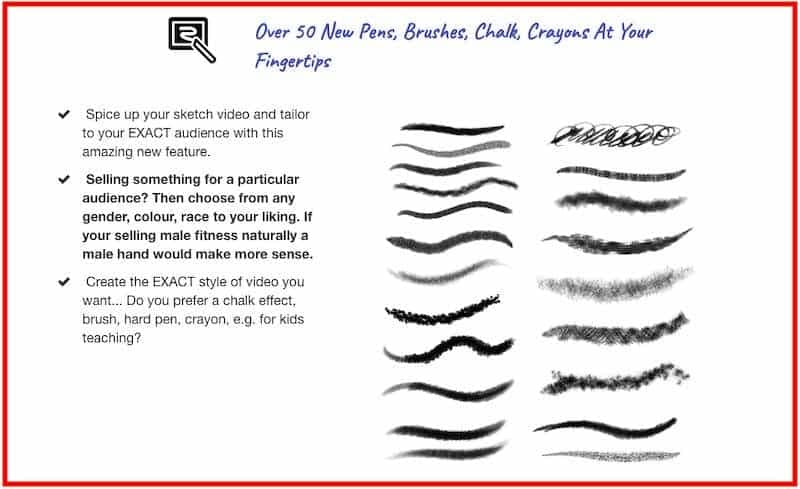 Other than that, 'Easy Sketch' also allows you to add your voice over or music to the animated video or the uploaded video. You also get access to a vast library of pre-recorded music. For more personalization, you can also add animated text through its drag-and-drop feature.
Key Features:
Canvas – If you don't want to start blank, it offers professional canvas types to create live sketch videos.
Sketch Customization – It offers over 50 brushes, pens, crayons, and chalks to meet the specific needs of your marketing campaign.
Royalty-free Images – It offers hundreds of royalty-free images to achieve the required customization and creative finesse.
Pros:
Easily export your video in MP4 format.
You can install the software on unlimited systems.
The one-time payment model makes it a cost-efficient option.
Easily import and add your own logo, images, video, or soundtrack.
It works with both Mac and Windows computers.
Pricing:
Easy Sketch Pro offers three paid plans:
Starter: $37 – one-time payment
Business: $67 – one-time payment
Business Pro: $97 – one-time payment
The Starter plan comes with Easy Sketch Pro branding. Thus, if you want to use videos professionally, then you might want to purchase either the Business or Business Pro plan. The Business Pro plan also provides over 12,000 premium images and soundtracks ($360 worth).
11. Adobe Animate CC.
Best for interactive animation videos for TV shows, games, and the web ($19.99 – one-time payment).
Adobe Animate CC helps animators create whiteboard animation with numerous animation techniques. With Adobe Animate CC, you can easily put life into banner ads and animated characters. It also lets you publish the video on multiple online platforms, including HTML5 Canvas, Flash/Adobe AIR, WebGL, and customized platforms like SVG.
You can also share your animated videos as augmented reality (AR) experiences. You can use Adobe Fresco live brushes to create lively characters with features like walk, talk, and blink. And share them instantly to social media through a single click.
Key Features:
Asset Panel – Assemble animation through pre-developed assets from a user-friendly panel. This would help in creating videos at a faster pace.
Layer Parenting – Easily modify and customize animated characters with a much more simplified tool.
Auto Keyframe – Add keyframes automatically. It also allows you to switch to a video scene creation easily.
Pros:
Easily share your animations on Twitter, Facebook, and more.
Create a hand-on tutorial video using simple steps.
Create 2D vector character animation, customize its movement, and publish in multiple formats.
Import images and videos from Adobe Stock.
Use 'Asset Warp' to customize raw vector shapes and modify your characters.
Optimize videos for various resolutions and sizes.
Pricing:
Adobe Animate CC provides two pricing plans based on the frequency of the payment:
Annual Subscription: $19.99 per month
Monthly Subscription: $29.99 per month
12. Doodly.
Create whiteboard, blackboard, and glassboard animation videos within a few minutes ($20 per month billed annually).
Doodly is a drag-and-drop doodle video creator that creates whiteboard videos within a minute. It creates videos for social media marketing, sales, and other special occasions. All you need to do is just drag an image of your choice to the canvas, and Doodly will automatically create a doodle of that image.
What's more, the 'Smart Draw' technology creates point-and-click custom draw paths. That means you can draw any image you want and upload it. You can also choose from a large range of hand types, including both male and female options with various sizes, ethnicities, and colors.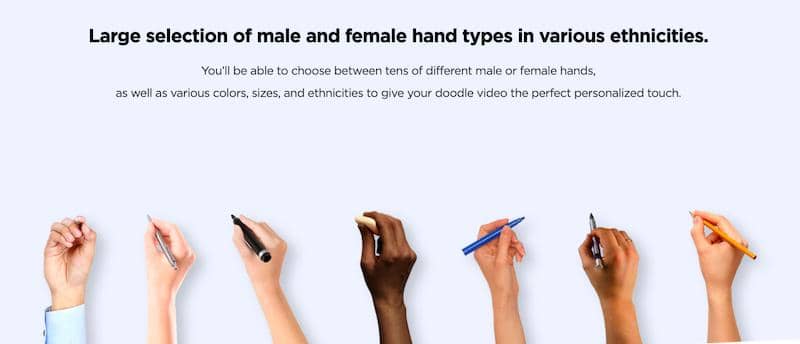 You can also include your custom voiceover while recording in real-time and sync with your doodle video through a single click. The 30-days money-back guarantee also helps if you don't find it suitable for your needs.
Doodly is a suitable choice for:
YouTube marketers
Teaching and training
Facebook advertising
Sales videos (VSLs)
And more
Key Features:
Large Library – It offers a vast collection of custom drawn doodle images. It also offers 20 background scenes and 200 characters.
Multiple Installs – Doodly runs efficiently on both Mac and Windows. You can also install it multiple times on any number of devices.
Multiple Resolutions – Doodly allows you to export your video file in multiple resolutions between 480p-1080p. It also lets you set custom resolutions.
Pros:
Customize the file sizes (24-60 fps) and video quality before downloading the final file.
It offers free software updates for an indefinite period.
If you don't like the software, you can choose its 30-days money-back guarantee.
It offers royalty-free audio tracks that you can easily include in a video through drag-and-drop function.
All 200 characters come with 20 multiple poses.
Create professional doodles by simply uploading relevant images.
Pricing:
You get two pricing plans:
Standard: $20 per month billed annually
Enterprise: $40 per month billed annually
You can save 49% with the annual plan.
13. PowToon.
Create professional and highly customized videos ($19 per month).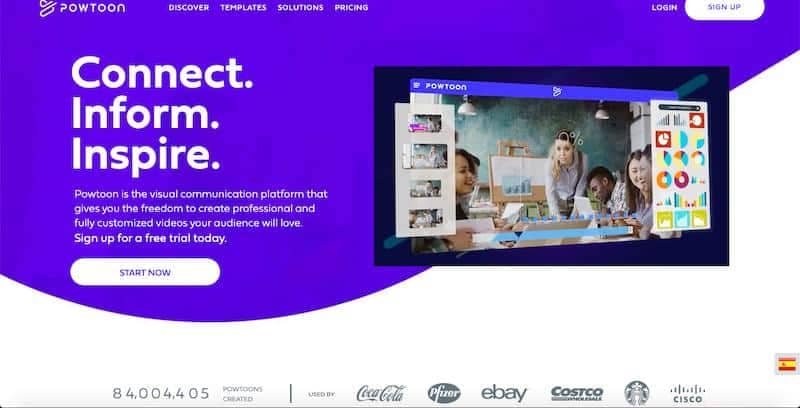 PowToon is a visual communication platform that lets you create professional whiteboard animation videos easily. It offers a large video template gallery for multiple genres, including marketing, training, sales, HR, and education.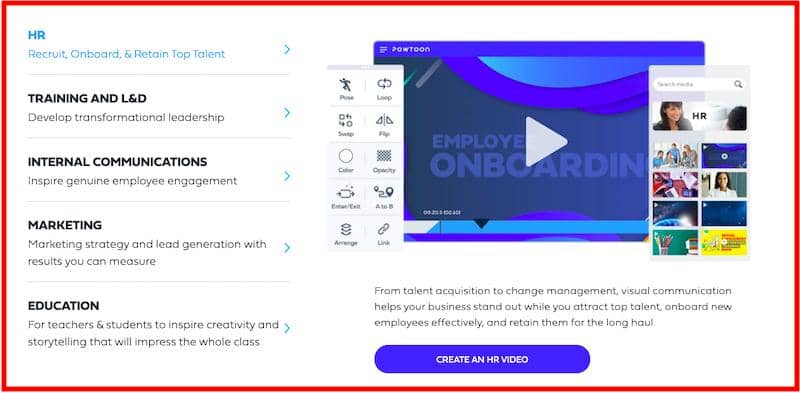 On top of that, it integrates with popular photo editor Adobe Photoshop CC to transform your static PSDs into animated videos instantly. You can also export all the Artboards to PowToon. Not just that, you can even edit PowToon images on Photoshop.
You can either export the video in MP4 format or publish it directly on Facebook, YouTube, or Vimeo. What's more, increase the depth of your creation with custom images, royalty-free music, HD videos, and voiceover.
Key Features:
PowToon Labs – It offers a large repository of learning materials, including eBooks, infographics, tutorials, webinars, podcasts, and blogs.
Team Collaboration – Leverage shared media libraries while following branding and creative guidelines for easy collaboration.
CMS Integration – PowToon allows you to publish, embed, attach, and store your creatives or videos with your CMS.
Pros:
It offers 24/7 customer support with less than 1-hour of response time from any locations.
It provides 100 GB cloud storage per user.
Delete any data, video, or file permanently.
You get access to complete third-party resell rights.
Upload mobile and social-media-optimized videos directly to Facebook Ads Manager, HubSpot, Instagram, and YouTube accounts.
Easily repurpose videos and templates to create new videos at a faster pace.
Pricing:
PowToon offers three pricing plans:
Pro: $19 per month
Pro Plus: $39 per month
Agency: $99 per month
The Pro plan lets you export only 5 videos per month, while the other paid plans provide unlimited premium exports.
What is a Whiteboard Animation Software?
Whiteboard animation is the procedure to draw an illustration on a whiteboard. In normal cases, the colors are just black and white. In a whiteboard video, viewers are able to see the drawing process to make it more immersive and engaging. Whiteboard videos usually have musical narration and background music to explain the steps of illustration.
Animators either use the motion style that shows any hand type illustrating the animation or a time-lapse video. Moreover, whiteboard animation videos are more effective for marketing, training, or education purposes over plain texts.
Features to Look For in Whiteboard Animation Software?
Here are a few things to consider before selecting a whiteboard animation software:
Customization – Along with pre-designed video templates, make sure that the software offers ample customization options. Customization comes in handy to easily modify characters, colors, fonts, audio, video, transitions, and animations.
Ease-of-Use – Select the video software that even a beginner can operate easily and create stunning videos.
Media Library – Make sure that the software offers a diverse media library of royalty-free videos, audios, and images. It would help you make more engaging videos at no extra cost.
Voice Over Support – Most whiteboard animations come with voice-over support to complement your videos. If you plan to use a voice over for narration, select a tool that offers this feature to avoid any hassle.
Executive Summary.
That's my list of the best whiteboard animation software to try this year. All these tools can create and edit videos easily and come with several USPs.
But you have to select a tool most suitable for your requirements. Review all the tools carefully and go through their key features, pros, and cons. Whichever tool fits your bill should be the most suitable one for you.
For instance, both Vyond and Renderforest offer great animation capabilities and ease of use. However, if you need advanced animation functions and unlimited customization, you can go with Adobe Animate CC. Doodly is also a great option for users who want to create doodle videos.
Which whiteboard animation software do you use? Let me know in the comments below.
#Whiteboard #Animation #Software #Ranked #Reviewed